Michael Wilhoite put on active roster, returns to practice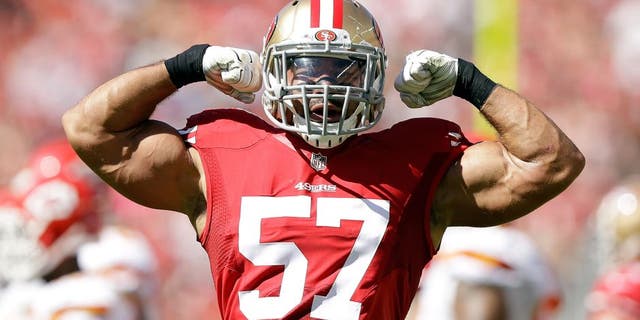 The 49ers welcomed a familiar face back to the practice field.
Michael Wilhoite, who started 16 games last year, was removed from the active/non-football injury (NFI) list and placed on the active roster.
Wilhoite had been sidelined with was diagnosed as a leg strain, but allowed his first practice went about as planned.
"It was good," Wilhoite told reporters, via the team website. "Obviously, everything is moving a little faster than usual. I'm trying to get the calls out, figure out what the offense is doing and figuring out how to play each play, using my teammates to my advantage."
The four-year veteran racked up 87 tackles, six pass deflections and two interceptions in 2014.
(h/t ESPN)