Michael Waltrip's 30th Daytona 500 appearance will be final race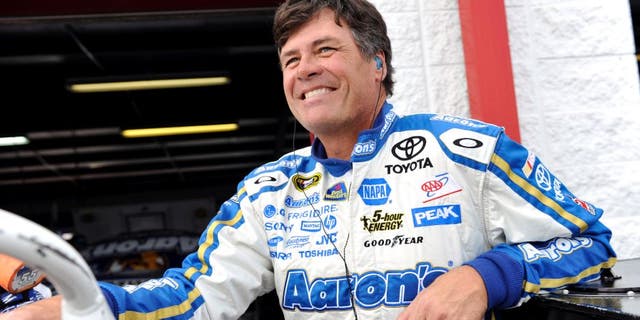 Michael Waltrip first appeared in the Daytona 500 in 1987 driving the No. 30 Bahari' Racing Chevrolet. He's ready to give it one last run 30 years later.
Waltrip announced recently that he'd race in the 2017 Daytona 500 and posted a statement to social media Thursday stating that this will be his final appearance in the Great American Race and final NASCAR race.
In the 14 seasons following his first Daytona 500 start, Waltrip had limited success in the top-tier of NASCAR, driving for Bahari' Racing, Wood Brothers Racing, and Mattei Motorsports. In 2001, he signed with Dale Earnhardt Inc. and would play a role in one of the most pivotal moments in NASCAR history.
After 462 Cup Series races, Waltrip finally made his way to Victory Lane but the moment was scarred with the loss of his car owner, Dale Earnhardt.
The loss of Earnhardt changed the sport forever but Waltrip served as a part of the healing process, especially when he pushed Dale Earnhardt Jr. to victory when the series returned to Daytona for the Fourth of July night race.
In 2003, Waltrip went back to Victory Lane to win his second Daytona 500 and lifted the clouds that hovered over his first victory in the Great American Race.
The 53-year-old driver captured three of his four career victories at Daytona, with the other coming at Talladega Superspeedway.
Check out Waltrip's statement about this being his final 500, along with the paint scheme. He'll be driving the No. 15 Aaron's Toyota, the number he took to Victory Lane twice in the NASCAR's Super Bowl.