Michael Waltrip Racing prepares to lay off 217 employees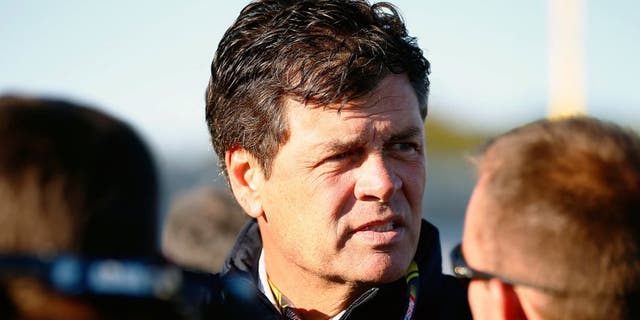 NEWYou can now listen to Fox News articles!
Michael Waltrip Racing filed notice Sept. 1 with the state of North Carolina that it intends to permanently lay off 217 employees at its race shop in Cornelius, North Carolina, as early as Nov. 1.
The notice of layoffs appeared in the Sept. 2 WARN Notice produced by the North Carolina Department of Commerce. The WARN Notice is a report of pending major layoffs employers have filed with the state.
MWR co-owner Rob Kauffman announced in July that he was buying an ownership interest in Chip Ganassi Racing with Felix Sabates for 2016. Last month, Kauffman confirmed MWR would go out of business at the end of this season and the team's race shop is currently for sale.
Kauffman joined MWR in October 2007, during the team's first season in the NASCAR Sprint Cup Series. Kauffman's substantial financial investment at the time saved the team from shutting its doors then, and subsequent investments kept it afloat.
But two weeks ago at Bristol Motor Speedway, Kauffman said MWR's run was over.
"Michael Waltrip Racing really wouldn't have existed through to today without a significant and continued financial support from me," said Kauffman at Bristol. "I think that just from a business standpoint, that didn't make sense any longer. You can't have a top-10 budget and top-10 resources and not be in the top 10 for a sustained period of time. This is a performance-related business and it's all about performance.
"It's a great sport, but a very difficult business model," he said. "From a business decision, it just made sense to not go forward with that organization because it just wasn't commercially viable."
MWR's current drivers, Clint Bowyer and David Ragan, remain unsigned for next season.