Michael Vick headed to Pittsburgh to meet with Steelers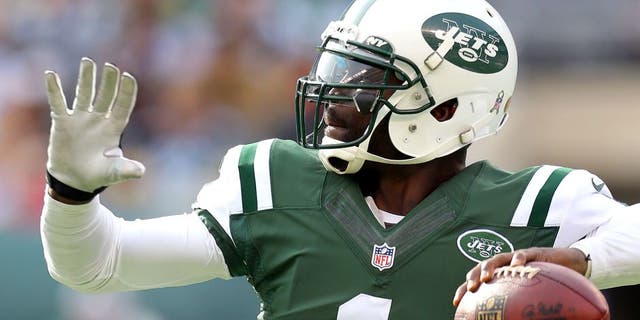 Michael Vick's search for a job is taking him to Pittsburgh on Tuesday.
Vick will meet with the Steelers, who might need a quarterback after backup Bruce Gradkowski left Saturday's game with a left hand injury. The only other quarterback on the roster is Landry Jones, although rookie receiver Tyler Murphy played quarterback at Boston College.
ESPN's Adam Schefter first reported of Vick's visit, which was confirmed by FOX Sports' Mike Garafolo.
Vick has been waiting for a call since his one-year deal with the Jets expired after last season. He served as a backup to Geno Smith last season and appeared in seven others, completing 52.9 percent of his passes for three touchdowns and two interceptions.