Michael Strahan visits Giants team to deliver pep talk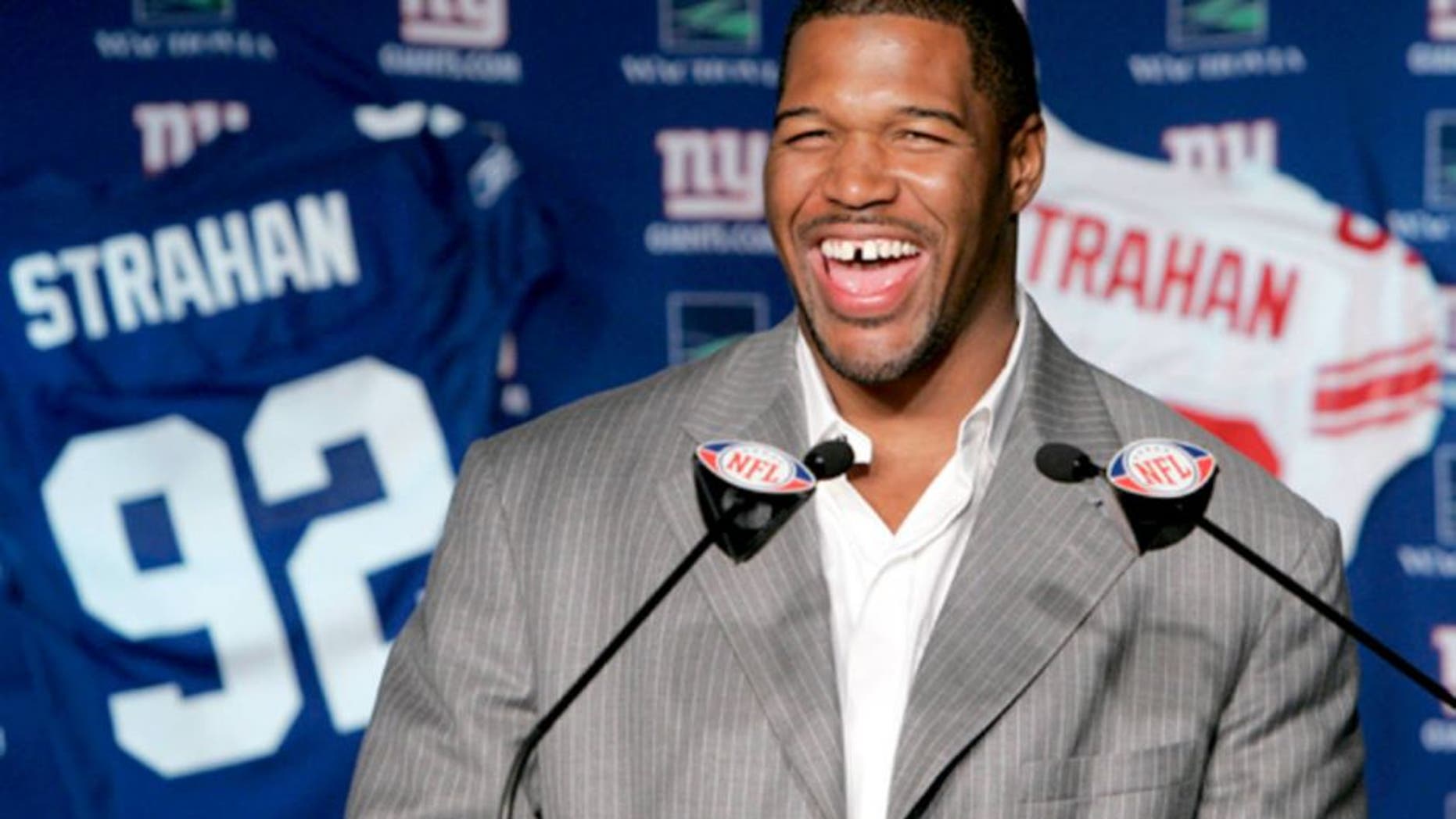 After a loss like the one the New York Giants suffered on Sunday night in the season opener, the team will take any kind of positive reinforcement they can get. On Monday, the Giants had a special guest and Hall of Famer Michael Strahan arrive at the Giants' training facility to deliver a rousing pep talk to the team.
According to Kevin Armstrong of the Daily News, Giants defensive lineman Cullen Jenkins said Strahan's visit "helped a lot" for a team that was grasping for ways to put Sunday night behind them.
The Giants host the Falcons this Sunday for their home opener.
(h/t Daily News)