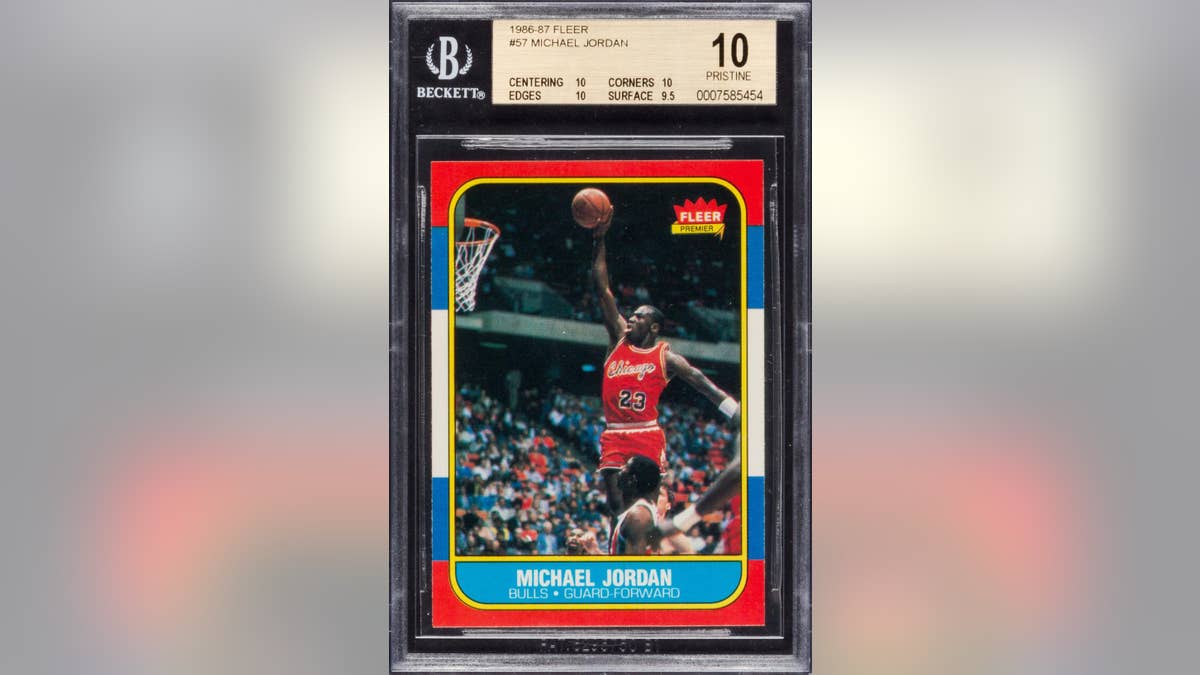 DALLAS – A Michael Jordan rookie card expected to earn more than $80,000 in an online auction failed to sell.
Heritage Auctions in Dallas said Friday that bidding didn't meet the consigner-mandated reserve of $60,000. Heritage is now offering the card from 1986 for $71,700 on its website.
Chris Ivy, Heritage's director of sports collectibles, said the Fleer card is one of only five Jordan rookie cards to get Beckett Grading Services' top grade of "Pristine 10."
Jordan's first year with the Chicago Bulls was 1984. Ivy says the card is dated to 1986, because basketball cards weren't manufactured from 1982 to 1984.
He says Topps made them from 1968 until 1981, then Fleer began printing them, offering "what is acknowledged by collectors as the true Jordan rookie."