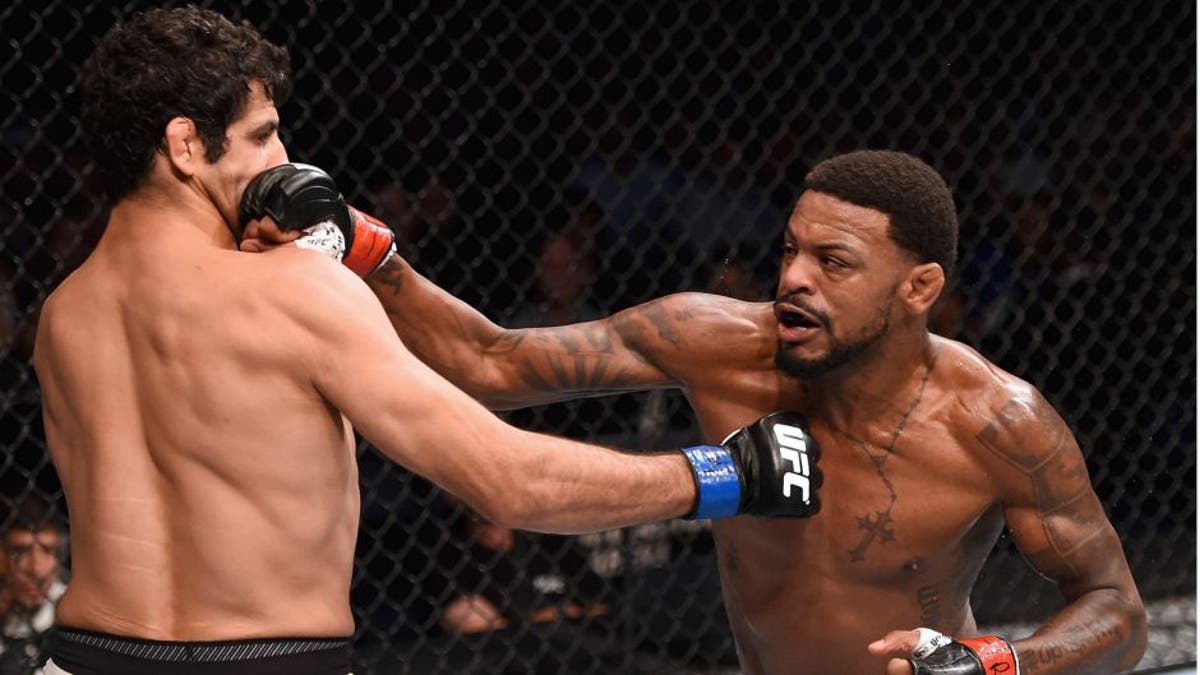 Michael Johnson walked into UFC Fight Night on Saturday confident that he would get a win over another top 15 opponent and take one step closer to a title shot.
When the fight was over, Johnson felt even better because he beat opponent Beneil Dariush to the punch again and again during their three round fight and it seemed fairly obvious which of them would walk out the winner.
Unfortunately two of the judges who ultimately make that call decided otherwise and Johnson stood stunned in the center of the Octagon as he had a win stolen away from him that virtually everybody else watching believed he deserved.
"I don't see how they could have gave him the win," Johnson said at the post fight press conference. "Not taking anything away from Beneil, he fought a very good fight, but at the same time I feel I controlled the whole fight and it is what it is. That's why you don't leave anything to the judges."
Statistically, Johnson was the superior fighter as he out landed Dariush 84 to 75 in significant strikes while stuffing all seven of his opponent's takedown attempts. Johnson even dropped Dariush in the first round although he didn't get credit for it on the final numbers for the fight.
The visual test was really the difference because Johnson stalked Dariush around the cage for almost every second of the fight and constantly landed two and three punch combinations while doing the only real physical damage of the fight.
The loss was clearly disheartening for Johnson, who entered the night on a four fight win streak while possibly sitting one win away from a lightweight title shot. Now after the controversial decision, Johnson's hard work is virtually wiped away and he has to climb back up the ranks no matter how many people tell him he beat Dariush on Saturday night.
"I feel like I pushed the pace, every second of the fight and that's what I did tonight. So it doesn't change my perspective at all, I just won't try to get on the card where these judges are judging I guess. I can't control that," Johnson said.
"As far as a step back, absolutely yeah because it is a loss on my record so I've just got to redeem myself."
The only thing Johnson hopes for after this disappointing trip to Nashville is the UFC will reward him with a top ranked opponent for his next fight. The easiest way to get back into the hunt is to beat another title contender so that's what he wants to do when he returns to action later this year.
"I definitely feel I deserve a big fight after this. Everybody knows that I won that fight," Johnson said. "There's no way I could have lost. At the same time, I'm at the top of this division, everybody knows the way I fight and I'm going compete and challenge anybody I step in there (with)."