Michael Irvin explains why he wants Cowboys to lose to Redskins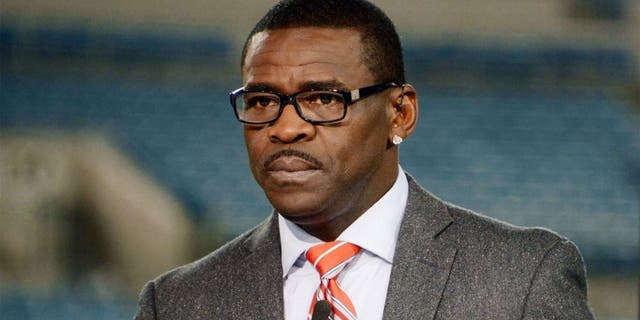 A member of the Dallas Cowboys' famed triplets during the '90s, Michael Irvin has been a part of a number games against the Redskins. With the two NFC East rivals set to square off on Thanksgiving, you'd expect the Hall of Fame wideout to be backing the Cowboys.
But that's not the case in this matchup.
"Instead of a win, I'm really looking for a loss (Thursday)," Irvin told 105.3 The Fan, via the Dallas Morning News. "I need a loss in here on the way to the playoffs. To re-identify, refocus.
"I'm not saying they are not focused in everything -- but I wouldn't have an issue with a loss and a re-shake. You want to handle this kind of adversity and get refocused. I don't want to go into the playoffs without that. Because then when you win nine, 10, 12 games you almost forget how bad it feels to lose."
Sounds logical but when you take a look at the NFC East standings, a loss to Washington might not be the best course of action. The Giants have one five in a row and are two games behind Dallas while the Redskins have won back-to-back games and sit at 6-3.
The Cowboys are riding a franchise-record nine-game winning streak but aren't chasing the '72 Dolphins' perfect season. They're not dealing with the same pressure that ultimately doomed the 2007 Patriots.
But Irvin believes Dallas would learn more about itself in defeat than in victory.
"You search yourself less in victory," said Irvin. "We search ourselves deeply in defeat, because it hurts so much we want to make sure it never happens again. Victory, I look at with an overarching eye: Whatever happened, it worked.
"I want a searching of ourselves one time before the playoffs, 14-2 is a great record."