Michael Floyd hopes to be back for Cardinals opener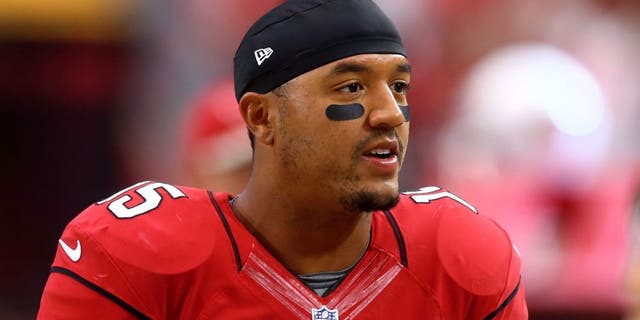 GLENDALE, Ariz. -- Arizona Cardinals wide receiver Michael Floyd says he has no timetable for his return from surgery to repair his dislocated fingers but hopes he's back for the season opener.
Floyd, speaking to reporters for the first time since the surgery, said after the team's Tuesday workout that he plans to stay engaged mentally in practice, helping the younger receivers.
Floyd said his left hand was caught under the football and he fell onto it during a drill last Wednesday, dislocating three fingers. He underwent surgery that night.
Floyd said that the injury wasn't painful as much as it was shocking to see how his fingers looked when he took off his glove. Things, he said, weren't where they are supposed to be.
EXTRA POINT: Multiple news outlet reported Tuesday that the Cardinals had offered a one-year contract to free agent running back Chris Johnson, formerly with the Tennessee Titans and New York Jets. Johnson is reportedly considering the offer while continuing to explore other opportunities.