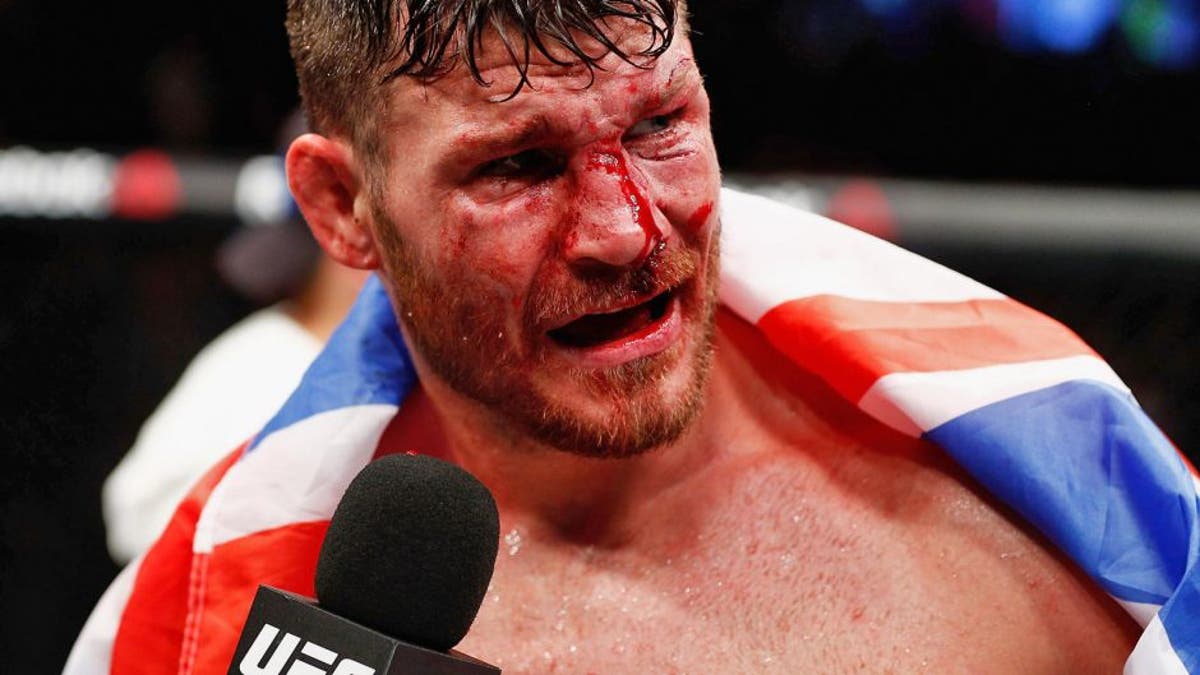 Michael Bisping was in a good mood Saturday Night in London after beating his idol Anderson Silva. He was the first to point out, however, that it is easier to be classy after victory than after a loss.
"Of course, I won the fight," he chuckled.
"So it is easier to take the high road."
Bisping went through a road to hell to get the narrow victory, however. For five rounds he and Silva battled, each nearly knocking out the other multiple times.
After appearing to get knocked-out cold at the end of the third round, Bisping still shuffled out to the fourth and fifth rounds, and fought with energy. The energy simply came from desire, according to the fighter.
"It's all about heart," he insisted, at the post-fight press conference.
"It's about how much you want it. I wanted this fight. This was everything to me. It was that that got me through these moments."
Bisping had always insisted that he could take on Silva. For most of that time, over the past decade, Silva was the champion and Bisping never quite did what it took to earn a title shot.
Once he got his crack at the legend, however, Bisping took full advantage and fought tooth and nail. His desire to beat Silva stemmed largely from how highly he regards "The Spider," despite all his pre-fight trash talk.
"I stand by what I said," he explained, "but it is in the past."
"I had an angle, I had ammunition and I was going to use it."
Still, Bisping never stopped respecting Silva, even as he called him a fraud. "I used to stay up until 5 in the morning to watch this guy, every time," he remembered.
"I wanted to fight him, I wanted to test him...he is a guy that I wanted to fight for so long."
Bisping called Silva plenty of bad names before they fought. After getting through his dream fight, however, the cocky British warrior had only kind words for him.
"It was a hell of a fight," he exhaled.
"He's a legend. I always had respect for him."