Michael Bennett 'unhappy' with current contract situation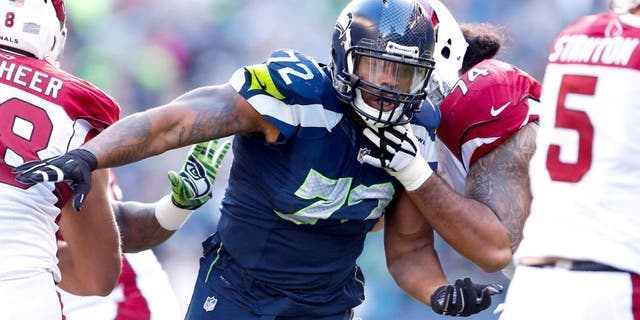 Michael Bennett has been vocal regarding his stance on a contract extension.
He appeared on the "Brock and Salk" radio show, via ESPN Seattle, and among other things, answered questions regarding his contract.
Bennett skipped OTAs and considered holding out during training camp because he feels he should be compensated more than the four-year, $28.5 million extension he signed in 2014.
"I mean, I'm unhappy," he said, via the "Brock and Salk" radio show. "But the thing is, this is my job and I can't let my unhappiness trump my professionalism ... I still have to be a professional and keep trying but go out there and make sure that I'm proving why I think I'm one of the best defensive players in the league."
Over the last two seasons, Bennet has recorded 15.5 sacks, tops on the team both years.
(h/t ESPN Seattle)