Michael Bennett respects Brady and Rodgers, calls Tannehill 'mediocre'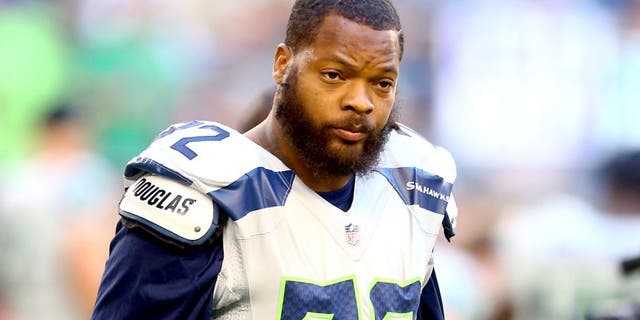 Determining who's an "elite" quarterback in the NFL is nearly impossible. Some make the case for Eli Manning and Joe Flacco, while others will knock them for not being the best of the best.
If there is anyone who knows great quarterbacks, it's a guy on the defensive side of the ball. They get to see who's tough to stop, and who will take a big hit and stand back up.
For Seattle Seahawks defensive end Michael Bennett, there are two in particular that he respects: Aaron Rodger and Tom Brady.
"Aaron Rodgers is probably the best quarterback in the NFL," Bennett said on the Brock and Salk Show Tuesday, via ProFootballTalk. "I respect Tom Brady because when Tom Brady gets hit, he gets up and says, 'Good job, good hit. He gets back in the huddle and handles his own, like a man. You have guys crying when they get hit like, 'Oh, Suggs, Suggs hit me.'"
While Bennett praised both Brady and Tannehill, the same can't be said for Ryan Tannehill. When it came to the Dolphins' quarterback, Bennett called him "mediocre" and undeserving of a $100 million contract.
"But quarterback is the only position in the NFL where you can be mediocre and get paid," he said. "At every other position you can't be mediocre. If I was like Ryan Tannehill, and say the most games I ever won was seven, how could you get $100 million for that?"
Unfortunately, Tannehill won't get to match up against Bennett this season as the Dolphins don't have the Seahawks on their schedule. It would have been interesting to see how he performed against Bennett and what's widely regarded as the best defense in the NFL.
(h/t ProFootballTalk)