Miami's Dwyane Wade, Chris Andersen to sit out against Bobcats; Ray Allen to get start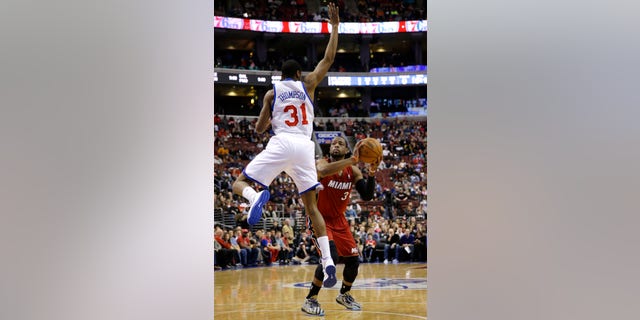 CHARLOTTE, N.C. – Miami Heat coach Erik Spoelstra says Dwyane Wade and Chris Andersen will not play against the Charlotte Bobcats.
Wade made up his mind about resting against Charlotte shortly after scoring eight points in Miami's win at Philadelphia on Friday night. He has been dealing with soreness in his knees.
Spoelstra says Ray Allen will start in Wade's spot on Saturday night.
Spoelstra said Andersen had his most intense workout yet, but still isn't quite ready to return from a right knee contusion.
Backup center Greg Oden will suit up, although Spoelstra didn't say how much he would play in his second game back after being out more than four years. Oden had six points on Wednesday night at Washington, but didn't play against the 76ers.