Miami Marlins trying to get out of lawsuit by claiming British Virgin Islands citizenship, report says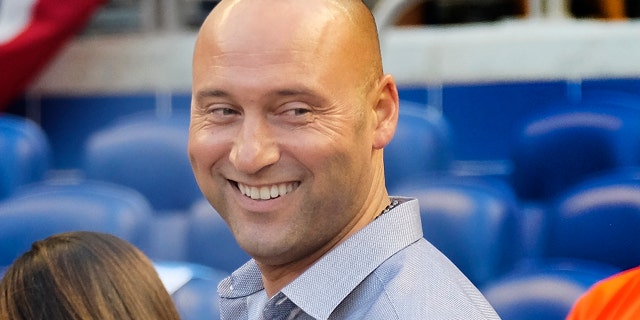 NEWYou can now listen to Fox News articles!
The Miami Marlins may have relocated to the Caribbean sometime after Derek Jeter and company's acquisition of the organization and no one batted an eye.
While the Marlins are still playing home games in downtown Miami, the team is trying to get out of a local lawsuit by claiming that the franchise is a corporate citizen of the British Virgin Islands, the Miami Herald reported Monday.
Miami-Dade County and the city of Miami filed a lawsuit in February against former team owner Jeffrey Loria over his $1.2 billion sale of the franchise to the group led by Jeter and businessman Bruce Sherman, according to the Herald.
The county and the city are seeking a share of Loria's profits from the sale and Jeter's lawyers insist that the complaint is solely between the former Marlins owner and government officials, the newspaper reported. The suit named the Loria group and the Jeter group, claiming that the new owners should be held "contractually responsible" over the old owner's decision to stiff the city and the county.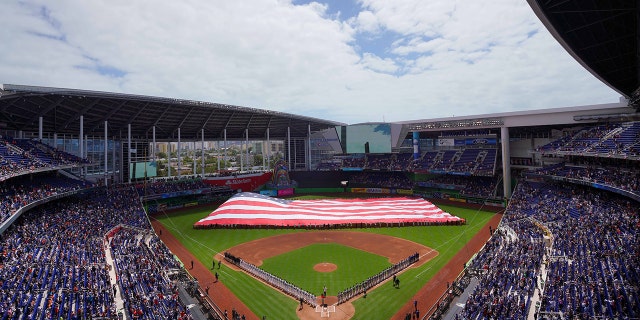 Loria was supposed to leave $50 million of the sale proceeds in escrow to solve any suit that may come forth after he was gone. The Miami Herald reported that Loria claimed he made no profit from his $1.2 billion sale despite buying the team in 2002 for about $158.3 million and using mostly government funding to build Marlins Park.
The Marlins have decided to argue that part of Marlins Teamco, the ownership group, is a corporation. Abenue Ltd., based in the British Virgin Islands, owns a part of Marlins Holdings LLC, which owns Marlins Teamco, the group formed by Jeter and Sherman among others to buy the franchise, according to Sports Illustrated. The Marlins' lawyers argued, because of Abenue Ltd's location, the case should be decided by a federal arbitrator over a local judge.
The county said in a rebuttal that even if one of the group's members is a U.S. citizen, then the entire group is a U.S. citizen, according to the Miami Herald.
"This is the most local of disputes, involving a locally-negotiated contract made between local parties under local law and requiring local performance," the county's lawyers said.