Miami Marlins place Edinson Volquez on 10-day disabled list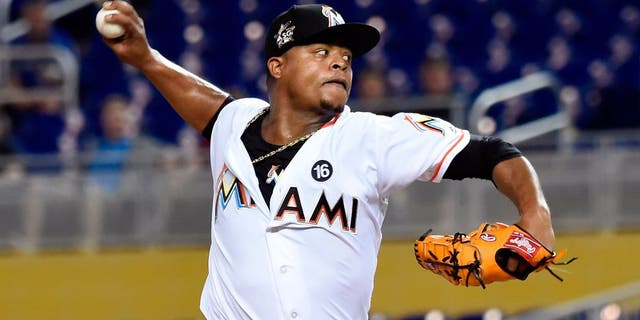 ST. PETERSBURG, Fla. (AP) -- The Miami Marlins have put Edinson Volquez on the 10-day disabled list with a right thumb blister and recalled right-hander Nick Wittgren from Triple-A New Orleans.
The moves announced Wednesday come one day after Volquez struck out nine but allowed a career-high eight walks in 4 1/3 innings of the Marlins' 3-1 loss to Tampa Bay.
The right-hander struggled with the blister, throwing just 42 of 91 pitches for strikes. He became the first starter to walk at least eight batters and strike out at least nine while pitching less than five innings since 1900, the Marlins said, citing information from the Elias Sports Bureau.
Volquez is 0-4 with a 4.71 ERA in six starts this season.