Miami Marlins expected to interview Larry Bowa, move Dan Jennings back to front office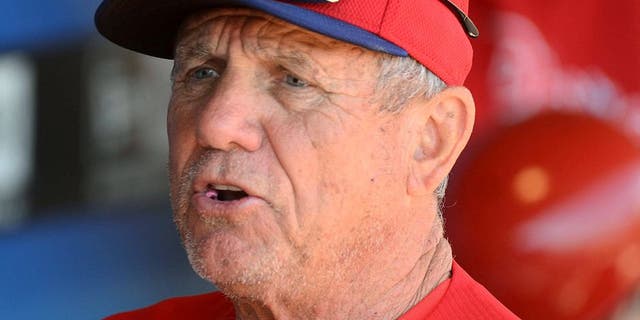 NEWYou can now listen to Fox News articles!
The Miami Marlins are wasting no time this offseason, getting permission to interview Philadelphia Phillies bench coach Larry Bowa, according to reports. Dan Jennings, who left his GM post to assume the manager role midseason, is expected to return to the front office, but his prospective role remains unclear.
The Marlins, who have already interviewed Bo Porter and Manny Acta for the manager job, are expected to meet with Bowa on Monday, according to CSN Philly. Bowa was offered a contract for 2016 with the Phillies, but has yet to agree to it.
Bowa has previously managed the Padres (two years) and Phillies (four years), amassing a 418-435 record. In Philadelphia, he never won fewer than 80 games.
Jennings was reportedly told back in September that the team would hire a new manager in the offseason, but he seems unsure where he would fit in the new front office.
"From a standpoint of if I'm asked to go back upstairs, then there's conversations that are going to have to take place because I want to understand where things are — because I've been removed for 4 1/2 months. There's catch-up that I have to be involved in and conversations that need to take place so that I'm up to speed as to how things have evolved in the front office," Jennings said over the weekend, according to the Sun-Sentinel.
While the early thinking was the Jennings would return to his GM position, Yahoo's Jeff Passan said that doesn't appear to be the case.
But hey, say what you will about Jennings tenure as manager .... he'll always be the guy who gave us Ichiro on the mound.