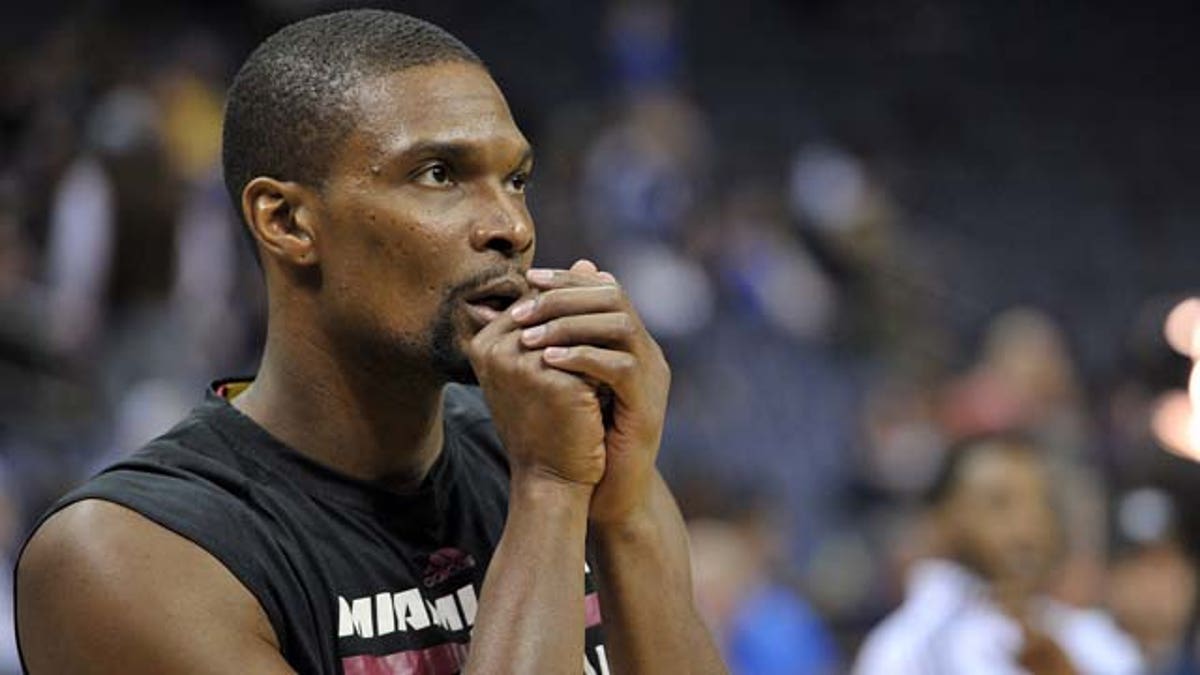 Miami Heat star Chris Bosh was admitted to a hospital late Thursday for tests on his lungs after he complained of feeling unwell earlier in the week.
The Miami Herald reported that the results of the tests were inconclusive and that the team and Bosh expected to know more about the issue Friday. The 30-year-old did not fly to New York with the team for Friday's scheduled game against the Knicks.
Bosh was not feeling well and was sent home by the team from practice Wednesday. Heat coach Erik Spoelstra said at Thursday afternoon's practice, when Bosh was missing again, that he remained "under the weather" but offered no specifics on his condition.
Bosh is averaging 21.1 points and 7.0 rebounds this season. He signed a five-year contract worth just over $118 million last summer, and played Sunday night in the All-Star Game in New York — his 10th appearance in the NBA's showcase game.
Bosh said before the All-Star break that he was looking forward to some time off to rest and recover from some nagging issues, though did not specify what those were.
He and wife Adrienne vacationed with Heat teammate Dwyane Wade and his wife, Gabrielle Union, in Haiti this week, but Bosh's medical issue was something that he was dealing with well before that trip began.
"He wasn't feeling good," Wade said Thursday afternoon. "I don't know what it was. He just wasn't feeling good overall."