Mexican soccer star Alan Pulido rescued hours after kidnapping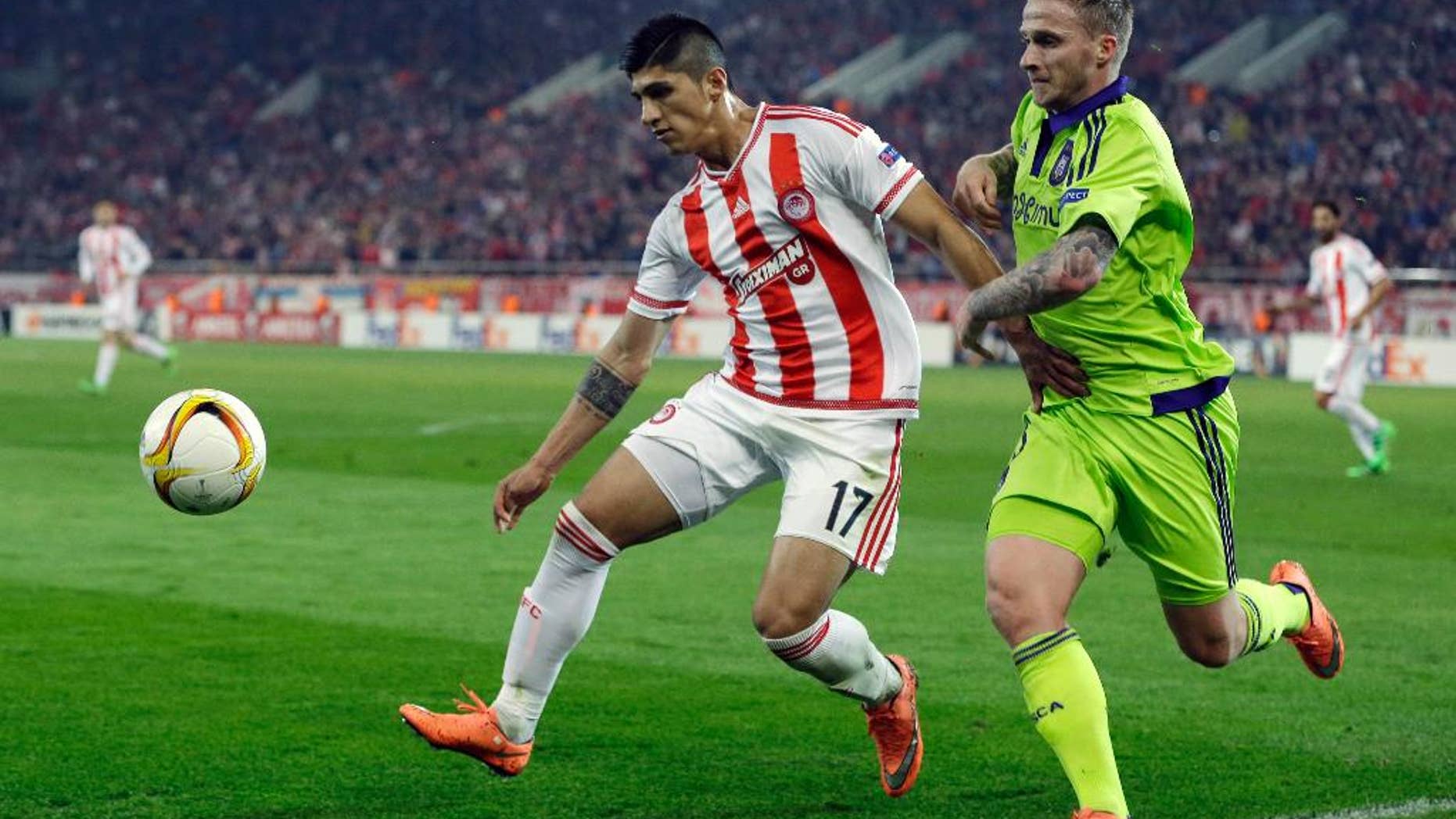 Mexican soccer star Alan Pulido has been rescued hours after he was kidnapped in the border state of Tamaulipas, authorities said early Monday.
Security forces said that Pulido was freed in a rescue operation shortly before midnight Sunday. The 25-year-old briefly appeared at a press conference with a bandaged right hand, but no other signs of physical harm.
Police did not provide details of the rescue operation.
"The most important thing is that he is here, he is with us," said the governor of Tamaulipas, Egidio Torre Cantú.
Pulido, who currently plays for Greek champions Olympiakos, was kidnapped after leaving a party on the outskirts of his hometown, Ciudad Victoria. Local media reported that the car carrying Pulido and his girlfriend was intercepted by a convoy of vans, which blocked the road and forced him out of the vehicle.
The woman was released almost immediately, but said she did not know where Pulido had been taken.
Tamaulipas has been the site of an ongoing battle for territory between two organized crime groups, the Gulf Cartel and Los Zetas. Both gangs have been accused of drug trafficking, kidnapping, extortion and theft.
Around 5,000 people are listed as "disappeared" in the state, out of a total of 26,000 people reported missing in Mexico last year.
Pulido is not the first Mexican soccer figure to have been targeted by kidnappers. In 2005, Ruben Omar Romano, the Argentine manager of Cruz Azul, was captured following a practice session in Mexico City. He spent 65 days in the hands of his captors before being released by the federal police.
The Associated Press contributed to this report.