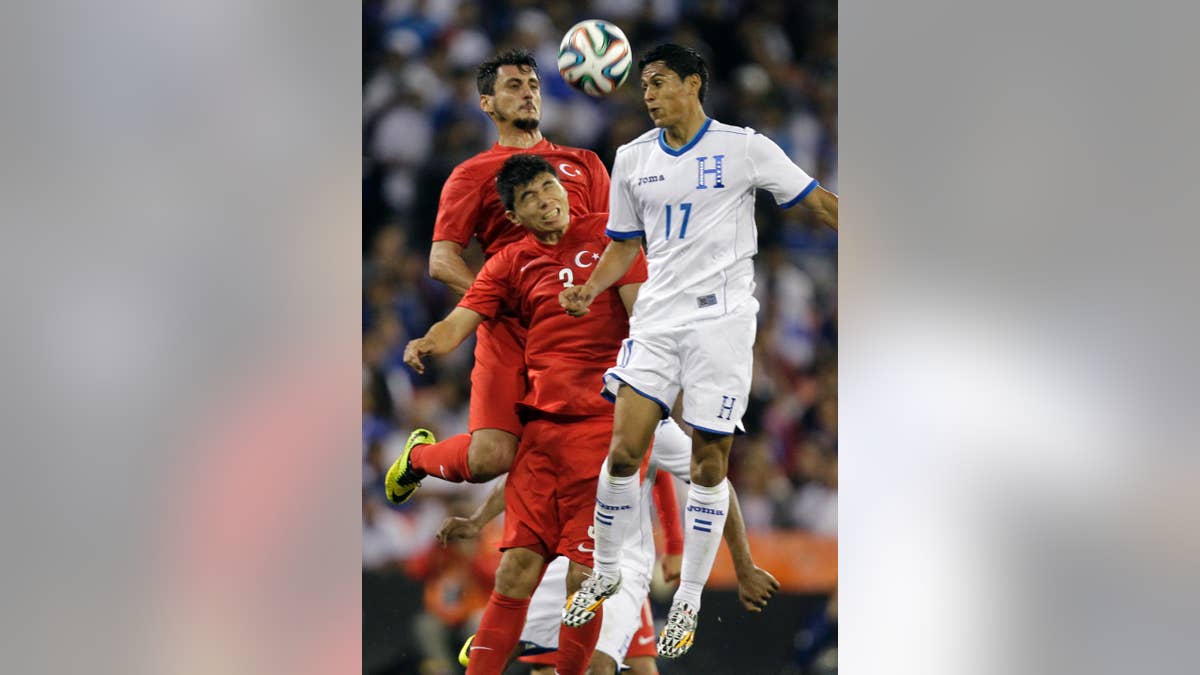 WASHINGTON – Mevlut Erdinc and Caner Erkin scored in the second half to help Turkey beat World Cup-bound Honduras 2-0 on Wednesday night at RFK Stadium.
Erdinc opened up the scoring in the 70th minute, one-timing a shot right in front of goalkeeper Noel Valladares after Ishak Dogan dribbled around Bryan Beckeles.
In the 83rd minute, Erdinc was again involved, this time providing the perfectly weighted ball to Erkin down the left hand side. Erkin riffled a shot into the back of the net.
Honduras travels to Houston to face Israel on Sunday before playing England in Miami on June 7.
Turkey, which failed to qualify for the World Cup, will travel to New Jersey to face the United States on Sunday at RedBull Arena.