Mets will become first major New York team to host LGBT Pride Night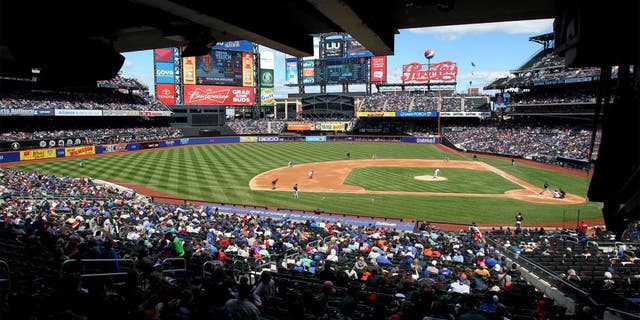 For the first time in Mets history, the team will host an official LGBT-themed Pride Night. It's also the first time a major sports franchise in New York has held an event of its type.
According to the Mets website, after the game against the Padres a free concert with the deadliner yet to be announced is also scheduled. The site also explains that a portion of each ticket sold for the event will benefit the LGBT Network, which is a non-profit that aims to stop bullying. It will also promote the Safe Schools Initiative in Long Island and Queens.
Here's what LGBT Network CEO David Kilmnick had to say about the event in a release:
Kilmnick expects more than 5,000 lesbian, gay, bisexual and transgender fans at the Pride Night, via Page Six.
MLB.com reports the Mets will announce the news officially at a press conference on Tuesday with Billy Bean (MLB's VP of Social Responsibility and inclusion), Kilmnick, U.S. Congressman Steve Israel as well as Mr. and Mrs. Met.
"The Mets have a lot of fans in the LGBT community … and there's a lot of fans who worship these guys," said Bean, an openly gay former MLB player. "My message is the same: that everybody deserves a fair chance to be the best they can be."
Around this time last year, former Mets second baseman Daniel Murphy said he disagrees with Bean's gay lifestyle. Murphy signed with the Nationals over the offseason. For the Mets, Pride Night is a huge step in the right direction and follows the example set by the Oakland A's and other MLB teams last season.
Tickets for (and more information about) the Aug. 13 game are available here.
Bryan Kalbrosky produces digital content for FOXSports.com. For more, follow him on Twitter @BryanKalbrosky