Mets unsure whether injured Uribe will be available for playoffs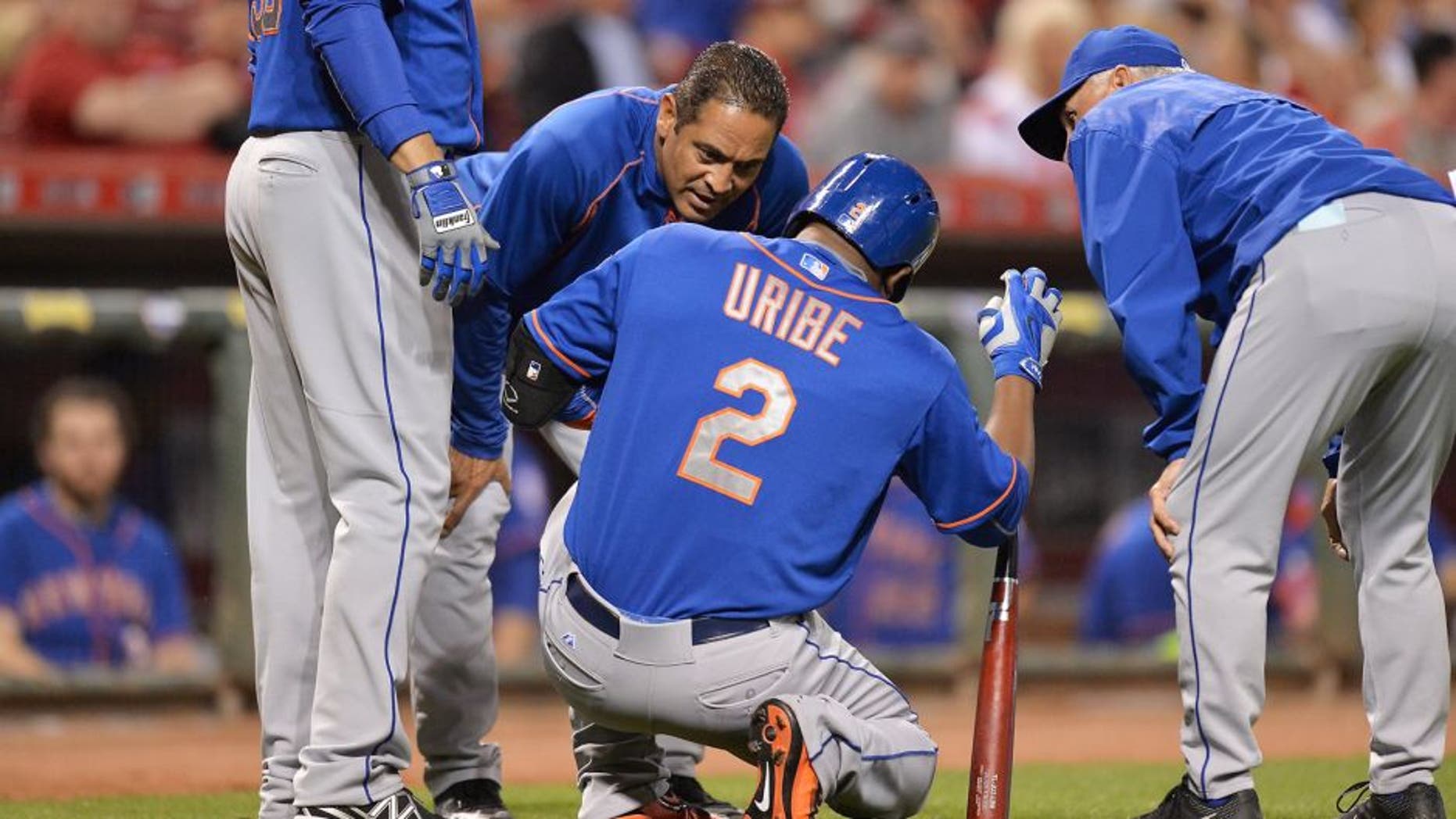 Infielder Juan Uribe might not be available to the Mets early in the playoffs -- if they get that far -- because of an injury involving his chest cartilage.
Manager Terry Collins says that Uribe aggravated the injury on a swing during a 12-5 win over the Reds on Friday night. The 36-year-old infielder had to leave the game in what the manager called a significant setback.
Collins says initial medical reports aren't encouraging about how long the injury will take to heal. He acknowledges the injury could sideline him into the postseason. The Mets' clinching number is down to one.
Uribe batted .219 with six homers and 20 RBI in 44 games after the Mets acquired him from the Braves as part of their midseason makeover.