Mets rookie Syndergaard to start Game 2 of NLCS vs. Cubs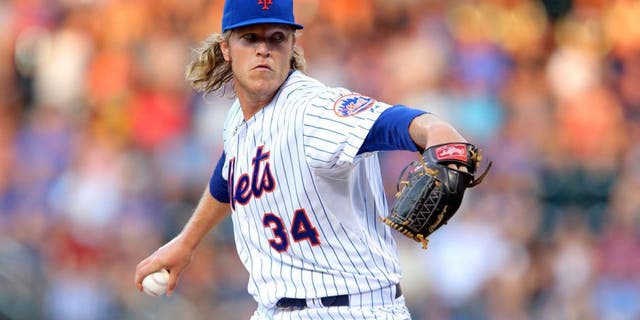 NEWYou can now listen to Fox News articles!
Rookie Noah Syndergaard will start for the New York Mets in Game 2 of the NL Championship Series against the Chicago Cubs on Sunday night.
Syndergaard threw 17 pitches in the seventh inning Thursday against the Los Angeles Dodgers in the final game of the NL Division Series, the first relief appearance of his big-league career, and warmed up four times before coming into the game.
New York manager Terry Collins waited until Saturday to announce his decision, wanting to make sure Syndergaard was not sore.
According to Collins, Syndergaard said: ''I feel great. I'm not stiff. I'm not sore.''
Collins said rookie left-hander Steven Matz, his Game 4 starter, will be available out of the bullpen this weekend.
Jacob deGrom, who won twice in the Division Series, is set to start Game 3.