Mets' Matz: 'This is definitely the best I've felt'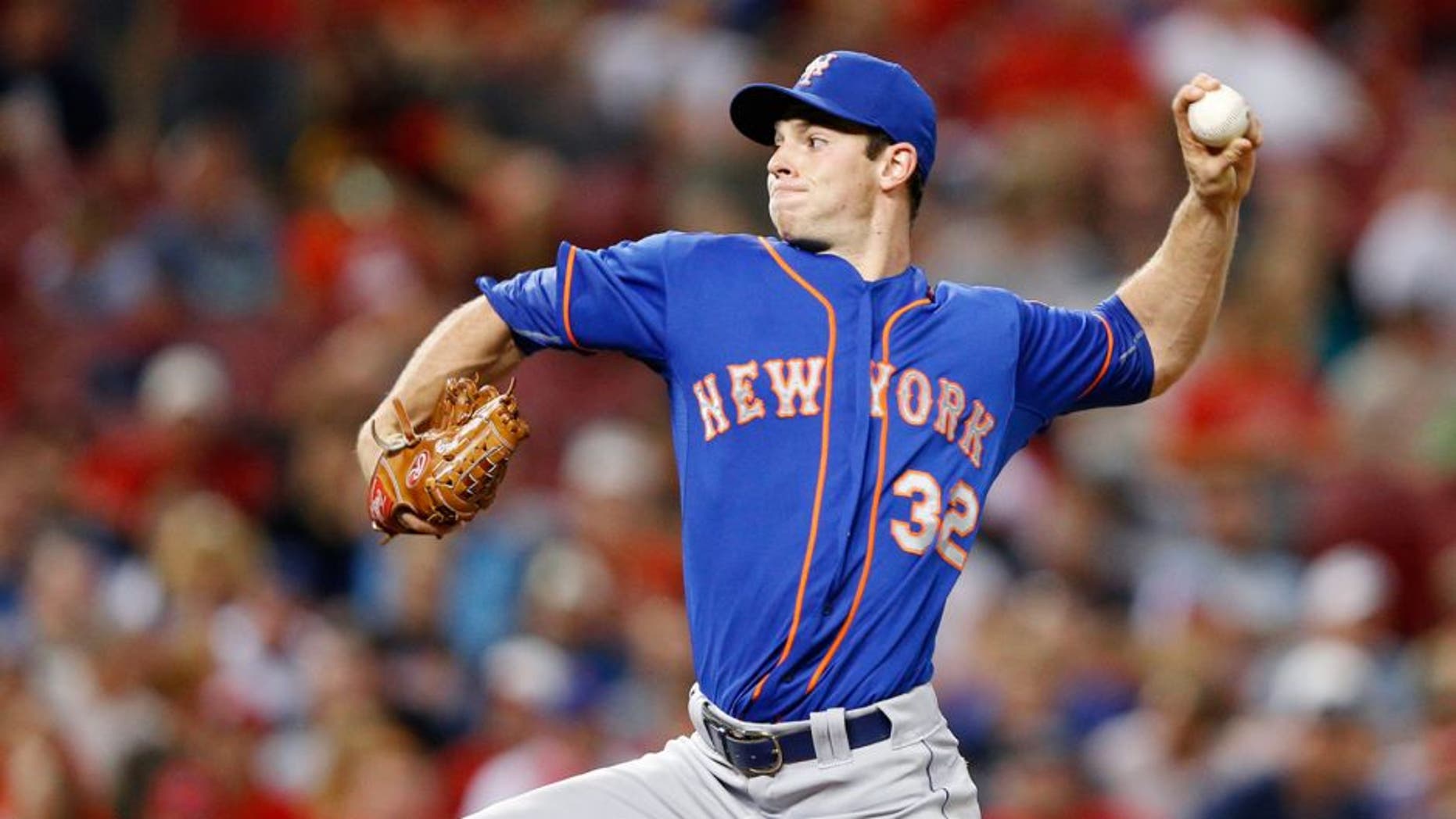 By all statistical accounts, New York Mets rookie Steven Matz pitched his worst major-league so far on Thursday, but he nonetheless left the mound feeling gratified with his start.
In only the sixth start of his career, Matz gave up three earned runs on 10 hits while striking out eight batters over 5 2/3 frames in the Mets' 6-4 win over the Cincinnati Reds on Thursday.
Despite the left-hander's eight strikeouts, it marked the first time he had given up more than two earned runs and double-digit hits in a start.
His final line had little effect on his final thoughts on his performance, though.
"This is definitely the best I've felt with commanding the zone and everything," Matz said. "I felt really good. Today was the best fastball command I've had. And that's really what I work off of. Everything else is getting there. My curveball is just a tick off, I think -- still a little up in the zone. But everything else, I feel like, is pretty on."
Matz, who is 4-0 on the season, left the game with a no-decision, but the Mets won in a game in which he has pitched for the fifth time in his six starts.
Manager Terry Collins agrees that the 24-year-old lefty was impressive on Thursday.
"His stuff was better tonight than it was his last couple of starts," Collins said. "The arm action on his curveball was much better, much faster. He threw some pretty good sliders. This is just me, but he's got an outstanding changeup. I'd like to see it thrown a little bit more, because I think it's a great pitch for him."
Matz's outing was his fourth since returning from a partial tear in his lat muscle that sent him to the disabled list after his first two major-league starts this summer.
"I thought he threw the ball very well tonight. It looks like he's getting back in pretty good shape, to where he was when we first saw him," Collins said. "I thought this is the best stuff he's had since he's coming off the DL."
(h/t ESPN)