Mets manager compares Cespedes to Bonds, Bagwell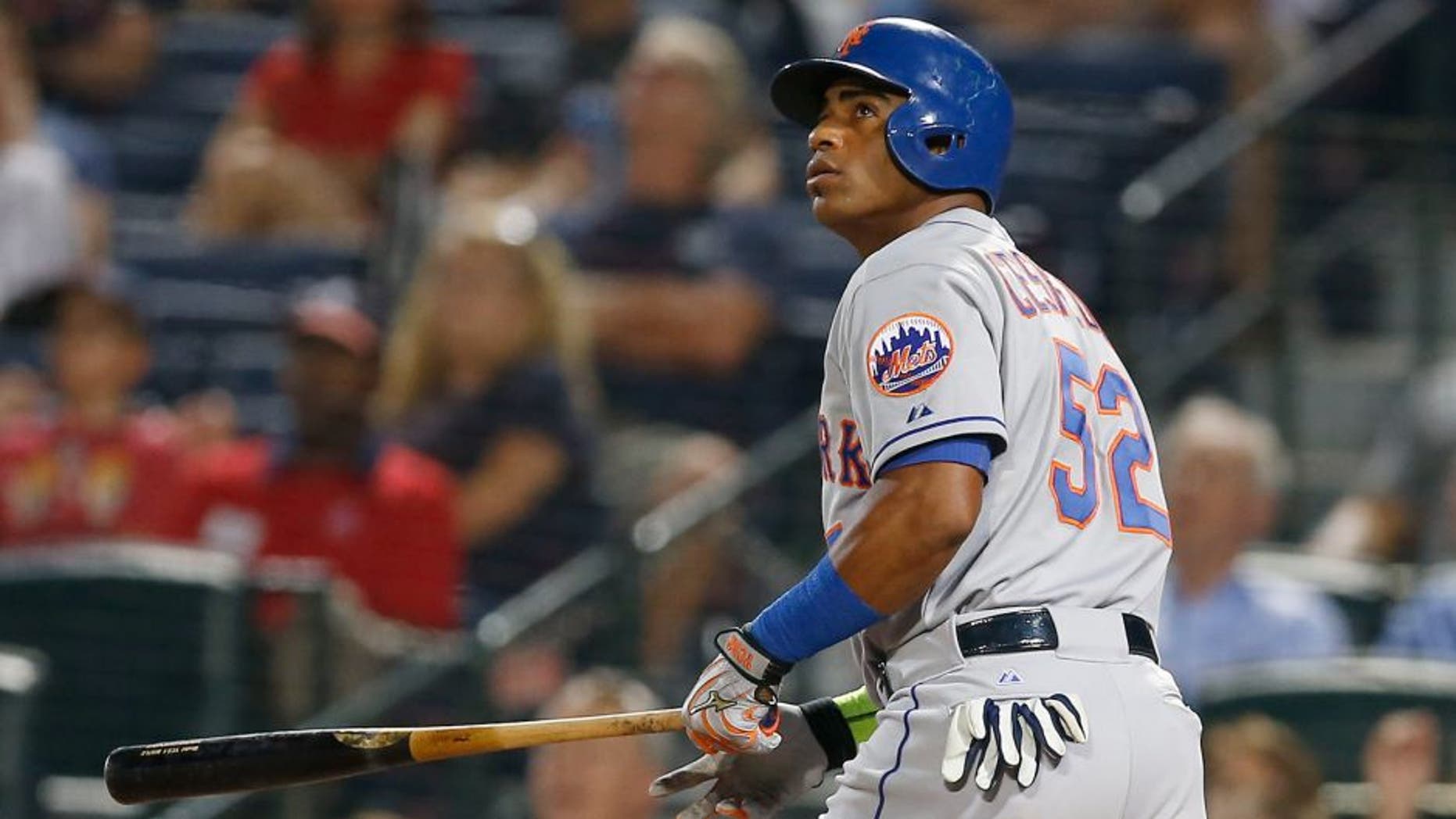 To the surprise of none, New York Mets outfielder Yoenis Cespedes was honored with NL Player of the Week for his stellar play last week, an honor that allowed manager Terry Collins to reflect on the impact the slugger has had on the team.
The Mets are streaking at the right time of the year and are now riding a 9-1/2 game lead in the NL East amid a seven-game win streak.
Baseball is a sport that requires team effort in order to achieve success, but Cespedes has played a principal role not just in New York's recent winning streak, but in their run since the trade deadline.
Last week, the 29-year-old Cuban outfielder hit .345/.367/.897 with four home runs, four doubles, and 12 RBI in 30 plate appearances over seven games, six of which he started.
His enigmatic play is drawing lofty comparisons from the Mets clubhouse.
"The only guy I can even compare it to closely would be when Barry Bonds would get on a run," Collins said. "That and in 1994 when Jeff Bagwell did similar stuff. But what this guy was doing on the road, every time you needed him to step up, he stepped up. If we needed production, he did it."
Cespedes has been on fire for the Mets since being traded from the Detroit Tigers at the deadline.
In 40 games, he's hit .308/.353/.680 with 16 home runs and 41 RBI.
"The other day he hit a ball off Edwin Jackson, he hit it off the end of the bat -- it just kept going. You just shook your head," Collins said. "After he hit the home run off Jackson, Matt Harvey came up to me and said, 'It's time to move him to the next league.' Just to tell you what it's been like, and that's the way everybody's looked at it. He's a special talent.
"We're fortunate that he's here and we got him hot at the right time."