Mets left-hander Matz to make next rehab start Wednesday at Double-A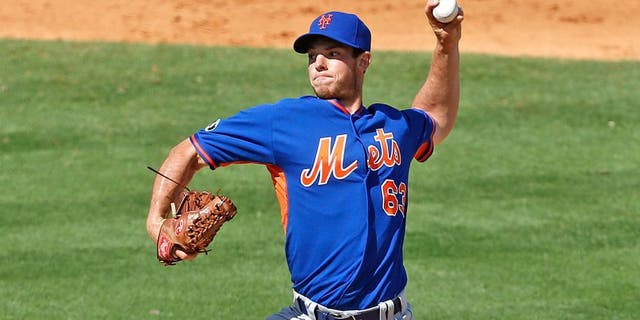 New York Mets rookie left-hander Steven Matz will make his third rehab start Wednesday at Double-A Binghamton.
Matz, who won his first two major league starts before suffering a partially torn lat muscle, is expected to have a pitch count of about 60.
In his second rehab start at Class A St. Lucie on Thursday, Matz allowed one run on four hits while throwing 25 of 41 pitches for strikes. He pitched only one inning in his first rehab outing five days earlier.
Matz was superb in each of his first two starts with the Mets, limiting the Cincinnati Reds to two runs on five hits over 7 2/3 innings in his major league debut before blanking the Dodgers for six innings one week later.
The Mets are planning to switch to a six-man rotation once Matz is ready to help curb the innings on ace Matt Harvey and rookie Noah Syndergaard.