Mets' Kevin Plawecki finds hopeful solution to his dizziness issue with surgery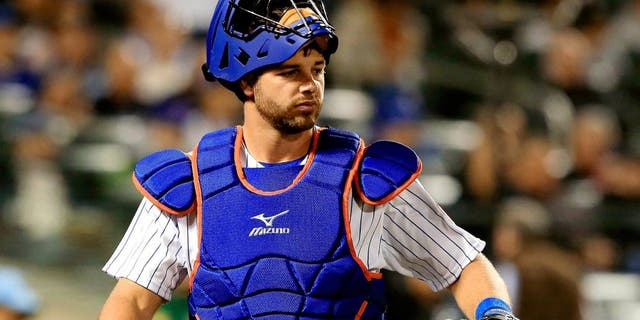 New York Mets catcher Kevin Plawecki can now just focus on baseball.
In a report from the New York Daily News, Plawecki reveals that he had sinus surgery in December, which doctors hope has eradicated the issue that was causing him to feel dizzy last season.
"My right sinus was completely blocked, so I wasn't getting any air flow through there, but I didn't feel sinus pressure." Plawecki told the Daily News of the condition he had last season. "Then when we'd fly … that would magnify things. Then we'd be home in New York for a week and I'd feel OK, but then we'd fly again. … It was hard to figure out until we got more tests done. Now I've gotten the sinuses cleared out."
Plawecki describes the feeling that resulted from his sinus condition as "almost like a drunk feeling without having anything to drink," noting that it was very frustrating for him to have to deal with, particularly as he was trying to make his stamp in his rookie season.
Playing a total of 73 games, the 24-year-old hit .219/.280/.296 with three home runs and 21 RBI last year.
Now that the nagging ailment hopefully has been entirely eliminated, Plawecki is eager to prove himself this coming season.
"I was pleased with the way it turned out last year, defensively. Offensively, I want to do better," he said.
"I'm not going to put it on the way I was feeling, but that didn't help. … Very glad I got that taken care of. Hopefully, I don't have to experience anything like it this year. It was a grind for a month and a half."
When asked by the Daily News if the surgery was a relief for him, the former first-round pick laughed and replied, "You have no idea."