Mets keep the hits and highlights coming during seven-game run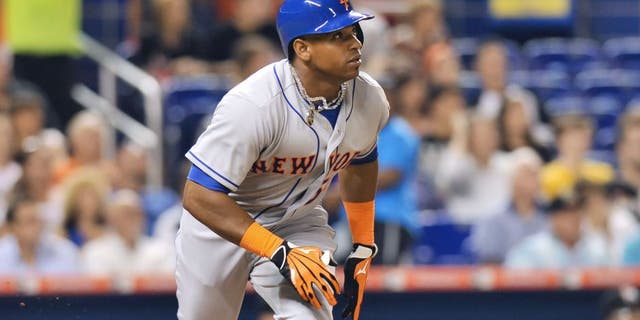 New York Mets first baseman Daniel Murphy seized the national headlines Thursday night with a highlight-reel play so remarkable that it managed to obscure more staggering offensive numbers put up by his red-hot teammates.
The Mets continued their improbable run to what could be their first postseason berth in nine years by completing a four-game sweep of the Philadephia Phillies, laying waste to another opponent that wilted under New York's new-found offensive muscle.
The latest barrage extended the Mets' winning streak to seven games and maintained their healthy 6 1/2-game lead over the Washington Nationals atop the National League East. Consider some of the numbers produced by a lineup that just over a month ago ranked dead last in the NL in most categories.
- The Mets piled up 73 runs during their 7-0 run, their highest total in franchise history during a seven-game span and the most by any team since the crosstown Yankees scored 74 in 2007.
- New York became the second team in major league history - and first since 1926 - to erase a pair of five-run deficits and win each game by at least four runs during their destruction of the Phillies, according to Elias Sports Bureau.
- The Mets went deep three times in Thursday's 13-inning, 9-5 victory to set a club record for the most home runs in a month with 43. Eight of those have been supplied by trade-deadline acquisition Yoenis Cespedes in the past 14 games.
"These games have been big for us ... knowing that, hey, we can overcome a five-run deficit," said captain David Wright, who returned to the lineup this week after an absence of more than four months. "We can overcome a six-run deficit. Just go out there and keep plugging away, and we certainly did that this series."
That they did. Oh, and about that highlight-reel play by Murphy, with an assist from pitcher Carlos Torres - it's worth another look.
(h/t MLB.com)