Mets handcuffed until Murphy makes decision on qualifying offer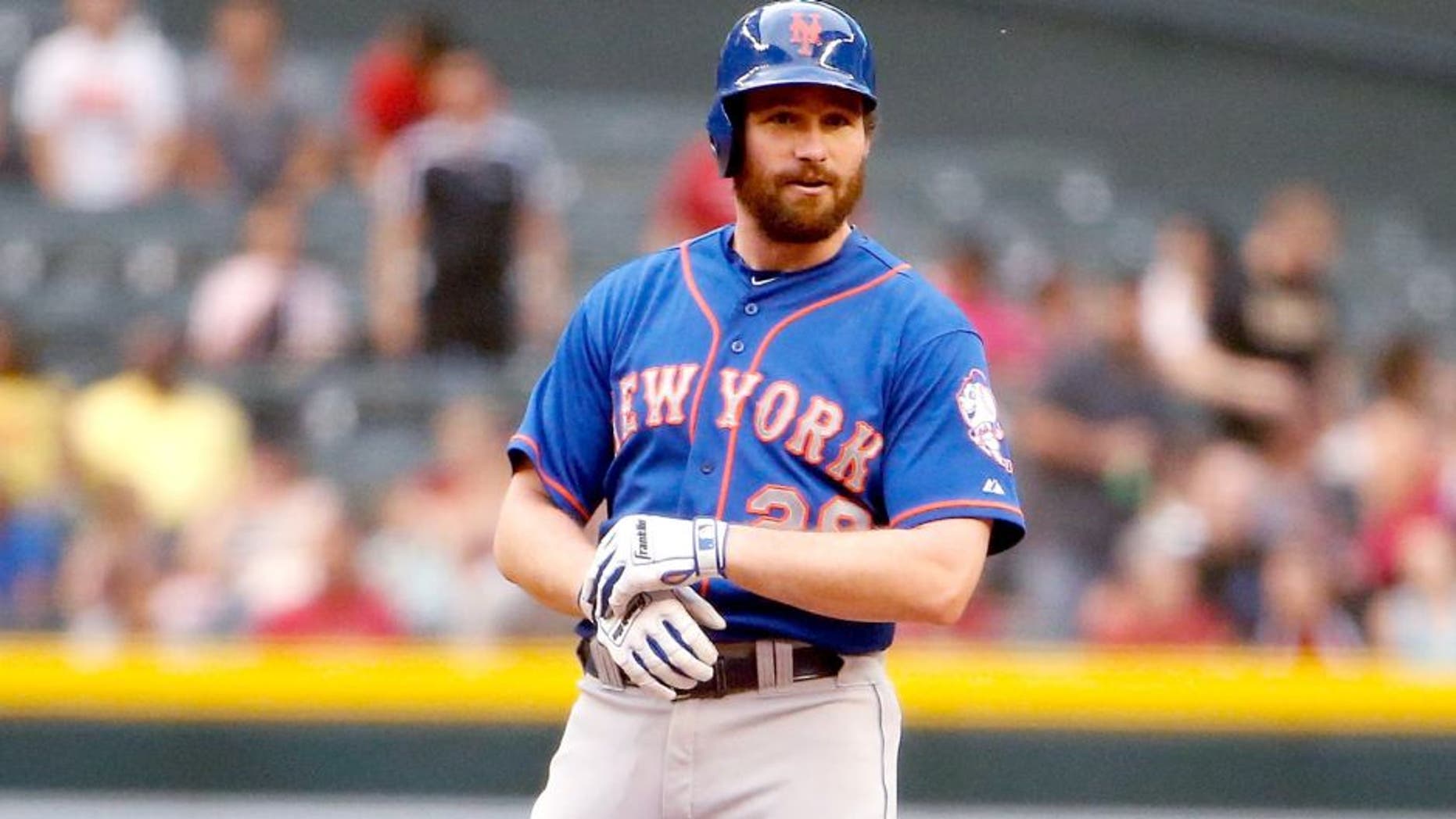 The Mets will have a clearer picture of their roster and payroll once Daniel Murphy accepts or denies the qualifying offer. Christian Petersen Getty Images
The New York Mets have a clear need at shortstop but talks with the Atlanta Braves regarding Andrelton Simmons.
Sure, it was mostly the high asking price (the Braves were asking for a young pitcher plus Michael Conforto), but the Mets wouldn't be able to make the deal until they heard back from Daniel Murphy regarding his qualifying offer.
At the GM meetings in Boca Raton, Florida this week, the Mets were talking with teams and free agents, but unable to make any moves -- Murphy's offer is handcuffing the Mets.
"That's a big factor, whether he is back or not, financially and roster-wise," assistant GM John Ricco said Thursday via the New York Daily News. "It was a big part of who we were and what we need moving forward. We have to see what happens there, that will guide us, at least in the short term, one direction or another."
Not only does Murphy's offer represent a good chunk of money in 2016, it represents a roster spot and an infield spot. Until they hear back, they don't know how much money they have or what their needs are for the roster.
"It pretty much affects everything, payroll and the infield; he's a pretty important lefty bat in our lineup," said Ricco. "So, yeah, it's fair to say we knew we couldn't make moves without knowing what he would do."
Murphy had a solid regular season, hitting .281 with 14 home runs and 79 RBI, but caught fire in the playoffs, making history by becoming the first player to ever hit a home run in six-straight postseason games.
Murphy has until 5 p.m. ET to either accept or decline the qualifying offer.
MORE MLB: Want stories delivered to you? Sign up for our MLB newsletters.