Mets' Granderson has thumb surgery; will be ready for spring training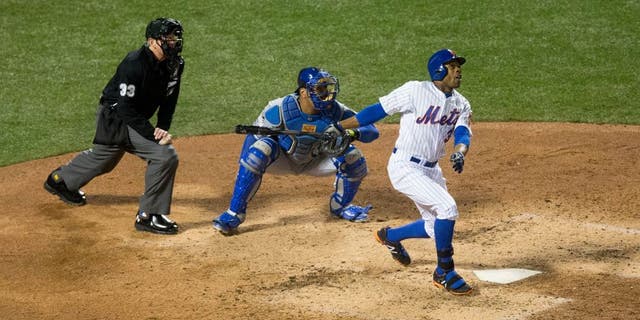 NEW YORK -- Mets outfielder Curtis Granderson has had surgery on a ligament in his left thumb.
The Mets said the operation took place Tuesday at the Hospital for Special Surgery.
Between the NL Championship Series and World Series, the team said Granderson was hurt while stealing a base in Game 3 against the Cubs. He hit .250 (5 for 20) with three homers and five RBI in the five-game loss to Kansas City.