Mets GM Sandy Alderson defends the team lack of spending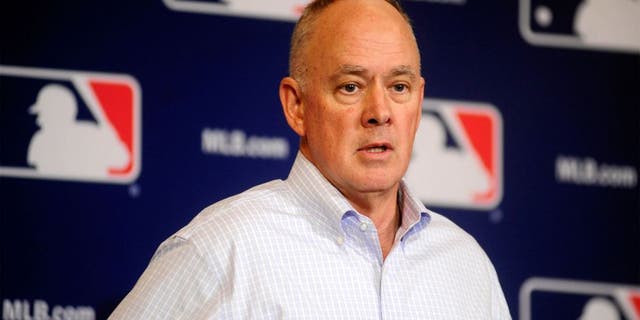 Heading into the offseason, many thought the New York Mets would be major players for Yoenis Cespedes.
The 30-year-old outfielder seemed like a perfect match -- he proved he could play in New York City, he filled a need in the outfield and was a force in the lineup for the Mets.
It seems, however, that the Mets went the frugal route. To fill the outfield need, they've signed Alejandro De Aza to pair with Juan Lagares in center field. In the lineup, they've signed Asdrubal Cabrera and traded for Neil Walker. Those moves are great complimentary moves, but it's not likely they'll replace the impact Cespedes had.
Add in that Michael Cuddyer announced his retirement, saving the Mets about $12 million next season, and fans are upset that the team isn't making big moves.
Sandy Alderson, speaking to the public for the first time since undergoing surgery in November, stood by his team's lack of spending.
"Our payroll at the end of 2014 was $85 million, $86 million all-in," Alderson said, via MLB.com. "I would suspect this year we'll end up at $115 million or so, or maybe higher than that, $120 million. That's a $35 million increase in just two years. So the idea that we're not investing in the team, I think, is really misplaced, and sort of tied up in the populism involving Cespedes."
Upon acquiring Cespedes at the trade deadline last season, the Mets' offense received an immediate boost. He hit 17 homers in 57 games, driving in 44 runs, spearheading the team's run to October.
"We know that Cespedes was instrumental to us getting to the postseason," Alderson said. "We know Daniel Murphy was instrumental in us getting to the World Series. But I think along the way, we learned a few things about ourselves, about the team, and I think the way we approached the offseason, we put some of those lessons into play. It's not as if we're not looking to improve the team -- and if possible, in significant ways. But it has to make some sense in terms of how these pieces all fit.
"For two months or three months, it may make sense. For five years or six years, it doesn't make a lot of sense."