Mets GM Alderson says Harvey's postseason availability not set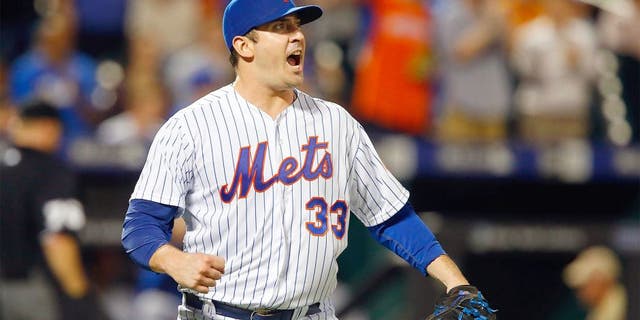 WASHINGTON -- New York Mets general manager Sandy Alderson expects that Matt Harvey won't pitch beyond 180 innings in the regular season unless needed in the final series in early October.
As for the postseason, Harvey's availability will depend partly on how he's used down the stretch for the NL East leaders. Alderson said Monday the plan is not set because he has yet to talk with Harvey's agent, Scott Boras.
Speaking in the dugout before the series opener against the second-place Washington Nationals, Alderson said he has talked with surgeon James Andrews and Harvey. The right-hander has pitched 166 1-3 innings in his first season since Tommy John surgery.
On Saturday, Harvey said Andrews had advised him not to pitch beyond 180 innings, putting his postseason availability in doubt. The next day, Harvey wrote on The Players' Tribune website that he would definitely pitch in the postseason.
New York began the series four games ahead of Washington. The teams play a three-game set in New York on Oct. 2-4.