Mets first baseman Duda to sit out fourth consecutive game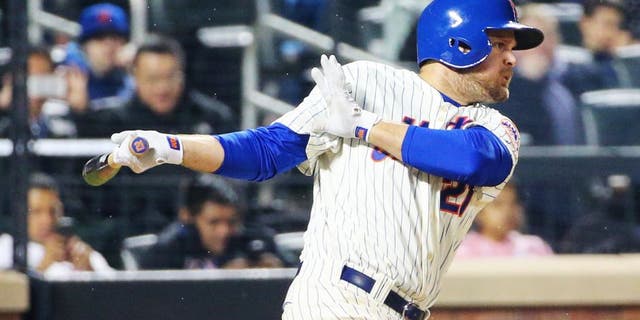 New York Mets first baseman Lucas Duda will sit out his fourth consecutive game on Friday due to an ailing back.
Duda had missed the final three games of the series against the Colorado Rockies, but the Mets were hopeful he would be able to return against the Pittsburgh Pirates after receiving medication for his back.
Duda leads the Mets with 21 homers, nine of which came in an eight-game span from July 23-Aug. 2. Manager Terry Collins on Thursday said New York may have to consider placing Duda on the 15-day disabled list if he shows no improvement.
"To play short is tough," Collins said. "But one thing I'm not going to do is aggravate it to the point where it bothers his swing."
(h/t New York Post)