Mets fans are loving the Bartolo Colon reunion rumors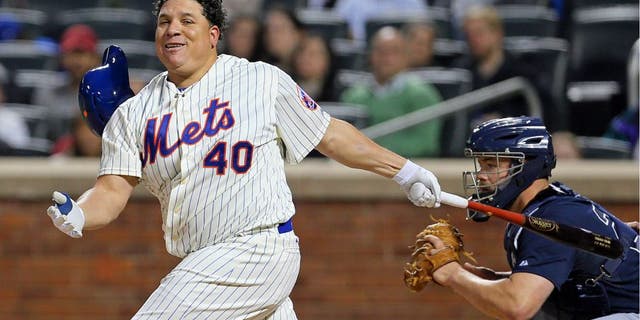 NEWYou can now listen to Fox News articles!
Bartolo Colon has been lurking in the shadows.
While all of the big name starting pitchers have made all the headlines and dominated Twitter feeds, Colon has been rarely mentioned. Maybe he likes it better that way.
However, when it was reported that the New York Mets are moving Jon Niese to the Pittsburgh Pirates for Neil Walker, the door opened for a Colon reunion:
Naturally, Mets Twitter had a field day:
Looking at this move on the practical side, it gives the Mets a fifth starter until Zack Wheeler returns. When Wheeler returns, it gives them insurance in case any of their young studs gets injured.
The 42-year-old has been a consistent performer for the Mets, pitching to a 4.16 ERA in 2015, not far off from his 3.97 career ERA.
On the lighter side, though, it gives Mets fans (and all baseball fans) the opportunity to watch Colon hit again, which is never a bad thing.