Mets' Collins doesn't want to talk about the postseason anymore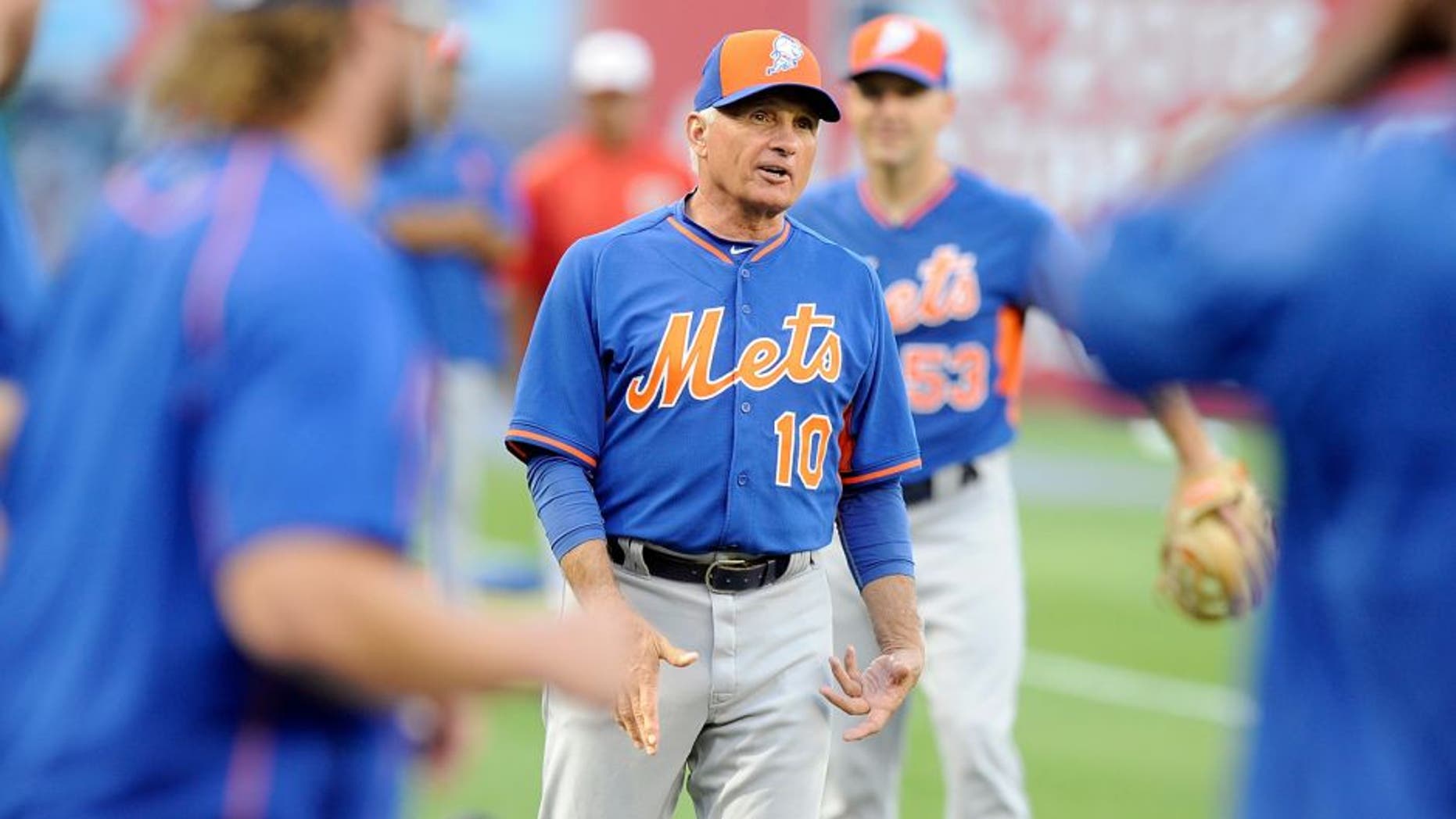 Terry Collins has fielded a litany of questions about the playoffs as the New York Mets close in on their first postseason berth since 2006, and the manager has now requested a moratorium on such inquiries.
"We are not talking about the postseason again," Collins said. "We're talking about getting through this season."
With another loss to the Miami Marlins on Wednesday and the Washington Nationals winning, the Mets currently hold a 7 ½-game lead in the NL East with an 83-63 overall record.
"It's only human nature to have people look ahead," Collins said. "That's what [the media's] job is, they look at the big picture. We have made it a point to say we're worried about tonight."
After compiling a momentum-building eight-game winning streak, the Mets lost two straight games in three-game series to the Marlins.
Although they have a comfortable cushion in the division with a magic number of 10 and 16 games remaining, the Mets know they need to take care of business down the stretch.
"We had such an emotional high going coming out of Atlanta, I think you're seeing a little bit of a drainage of the system," Collins said. "If there is a day off coming, I think it's coming at the right time. It'll be pretty exciting starting Friday, and we need to pick the energy up."
Captain third baseman David Wright echoed Collins' sentiment.
"We had a long road trip, and an emotional road trip, but that's no excuse for going out there and losing games," Wright said. "We have to find ways to win games down the stretch.
(h/t MLB.com)