Mets' Cespedes sent staffer in $380K Lambo to buy a round waffle maker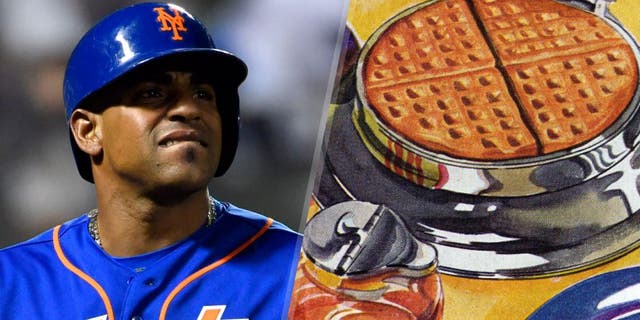 To know Yoenis Cespedes is to understand he's the kind of guy who only likes round waffles. It's no surprise to learn he let a Mets staffer borrow his Lamborghini for a Waffle-related errand.
Cespedes drove a Lamborghini Aventador reportedly valued at $300,000 originally, but custom flame throwing capabilities from the exhaust pipe added an extra $80,000 (via Darren Rovell). It was the third time in as many days that Cespedes arrived to Spring Training in an expensive vehicle.
According to NewsDay, one lucky Mets staffer said she was on her way to Target for errands when Cespedes put two and two together -- maybe she could help him find a round waffle maker? Here's how Marc Carig saw it all down down (via NewsDay).
Cespedes signed a three-year, $75 million deal so he can certainly afford the expensive cars and new waffle makers. Most interesting about the report, however, is when readers also learn that Cespedes apparently thinks square waffles are bad luck.
Of course, this is not the first time we've seen Cespedes obsess over waffles. Check out this picture that the Mets shared on Twitter earlier this week of the New York slugger preparing a waffle.
Note that while Cespedes is using a bowl, a waffle maker is also pictured. This adds a new layer of confusion to the story: what happeend to the old waffle maker?

Bryan Kalbrosky produces digital content for FOXSports.com. For more, follow him on Twitter @BryanKalbrosky