Mets' Cespedes leaves game after being hit in hand by pitch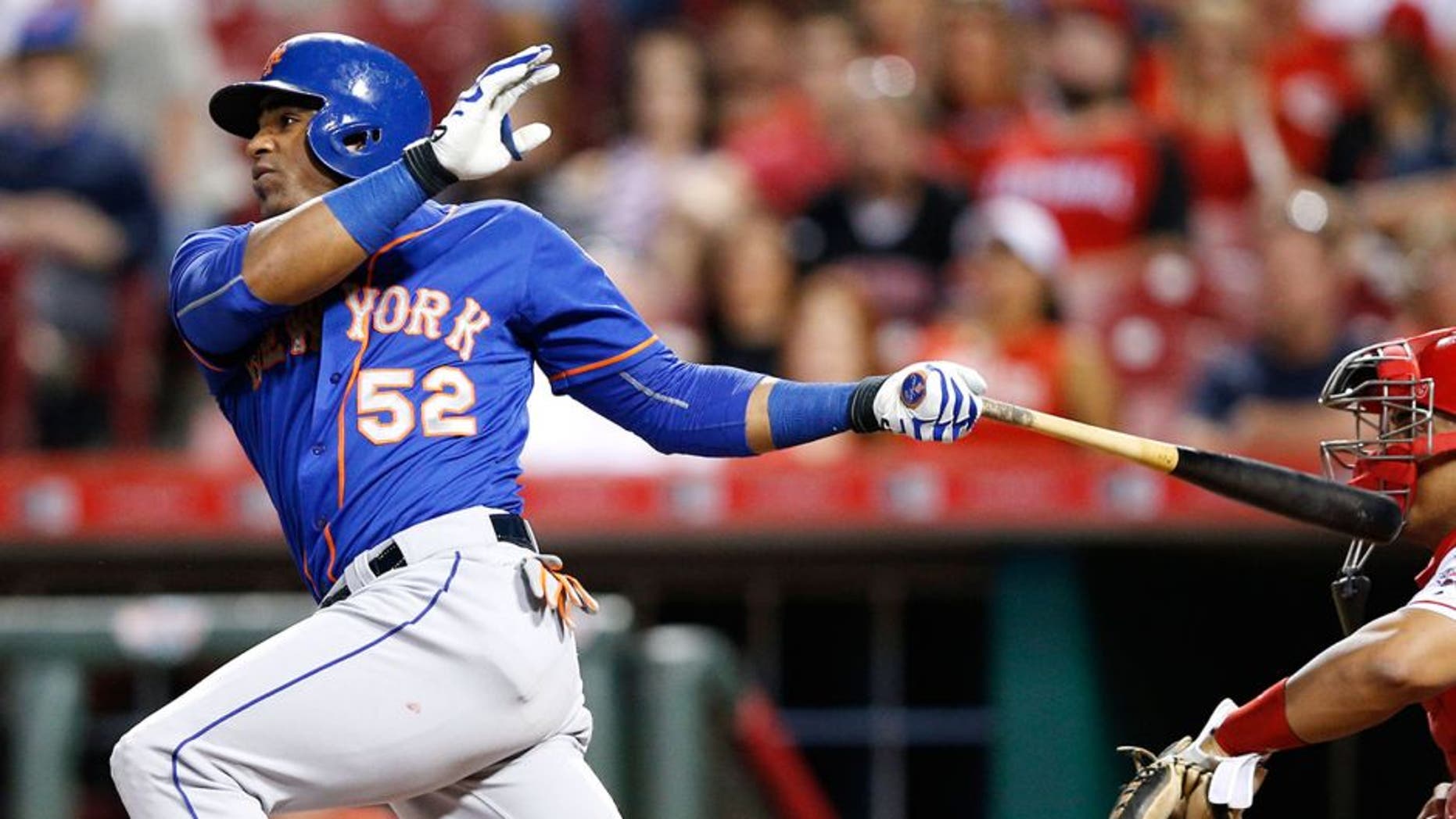 PHILADELPHIA -- New York Mets slugger Yoenis Cespedes has been hit in the left hand by a pitch and exited the game in Philadelphia.
There was no immediate report on his injury Wednesday night. The Mets have already clinched the NL East.
Cespedes was struck by an 89 mph fastball from Justin De Fratus of the Phillies. The Mets outfielder dropped the bat, shook his hand and fell to the dirt in the batter's box.
Mets manager Terry Collins and a trainer rushed from the dugout, and Cespedes left.
Acquired at the July 31 trade deadline from Detroit, Cespedes is batting .287 with 17 homers and 44 RBIs in 54 games with the Mets. Overall, he has set career highs this season with 35 home runs and 105 RBIs.
Many of the large contingent of Mets fans in attendance booed De Fratus. Plate umpire Bob Davidson originally ruled that Cespedes wasn't hit by the pitch, but the call was overturned after the Mets challenged.