Mets' Cespedes exits World Series Game 5 after taking foul off knee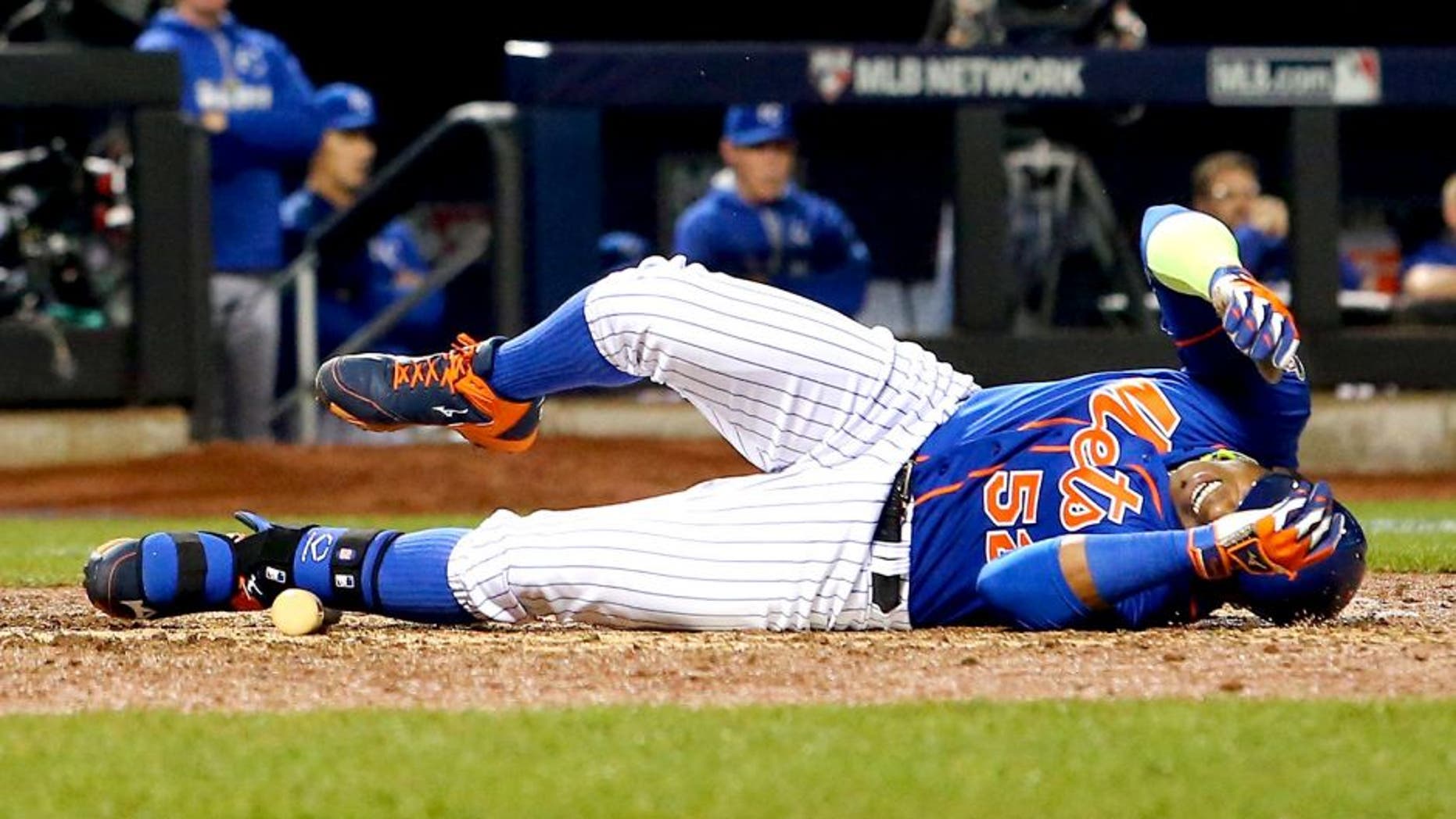 Mets star outfielder Yoenis Cespedes had to leave Game 5 of the World Series in the bottom of the sixth inning after fouling a ball off his left knee Sunday night.
Cespedes turned on an 0-1 sinker and barreled it directly into his knee. He collapsed to the ground and stayed there until trainers came to his aid. After some evaluation from Mets trainers, Cespedes stayed in to finish his at-bat which ended in a pop-up to short.
He limped off to the Mets dugout and didn't return to the field in the top of the seventh. He was replaced by Juan Lagares.
FOX Sports MLB Insider Ken Rosenthal reported that the injury is not a fracture, just a contusion on his left kneecap.
Cespedes' status for the rest of the Series is unknown should the Mets win Game 5. Game 6 would be Tuesday night in Kansas City.