Mets bench coach Geren to interview for Dodgers manager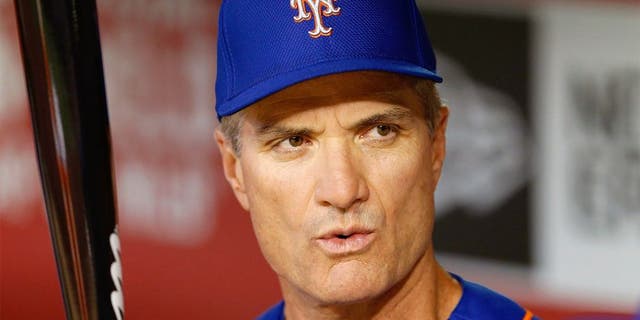 LOS ANGELES -- New York Mets bench coach Bob Geren has joined the list of candidates for the Los Angeles Dodgers' managerial job.
Mets general manager Sandy Alderson said Wednesday that the club had given the Dodgers permission to speak to Geren, who previously managed the Oakland Athletics when current Dodgers GM Farhan Zaidi was with the team.
Geren has worked in New York for four seasons. He had a 334-376 record in four-plus seasons with the A's.
"He has been invaluable for me," Mets manager Terry Collins said. "Statistically, he's off the charts. ... I think Bob would be a great candidate. I hope he gets it."
Geren joins an expanding list of candidates who have been or will be interviewed by the Dodgers. They reportedly include Gabe Kapler, the team's current director of player development; Tim Wallach, who has been the Dodgers' bench coach; former Padres manager Bud Black; Nebraska baseball coach Darin Erstad; San Diego bench coach Dave Roberts; Ron Roenicke, who has been the Dodgers' third base coach; Dave Martinez, bench coach for the Cubs; and former Arizona manager Kirk Gibson, who announced earlier this year that he has Parkinson's disease.
Roberts and Gibson once played for the Dodgers; Gibson's home run helped lead the team to its last World Series title in 1988.
Andrew Friedman, the team's president of baseball operations, said he expected to have a new manager hired by baseball's winter meetings in early December.