Messi not leaving Barcelona anytime soon, his father (and agent) says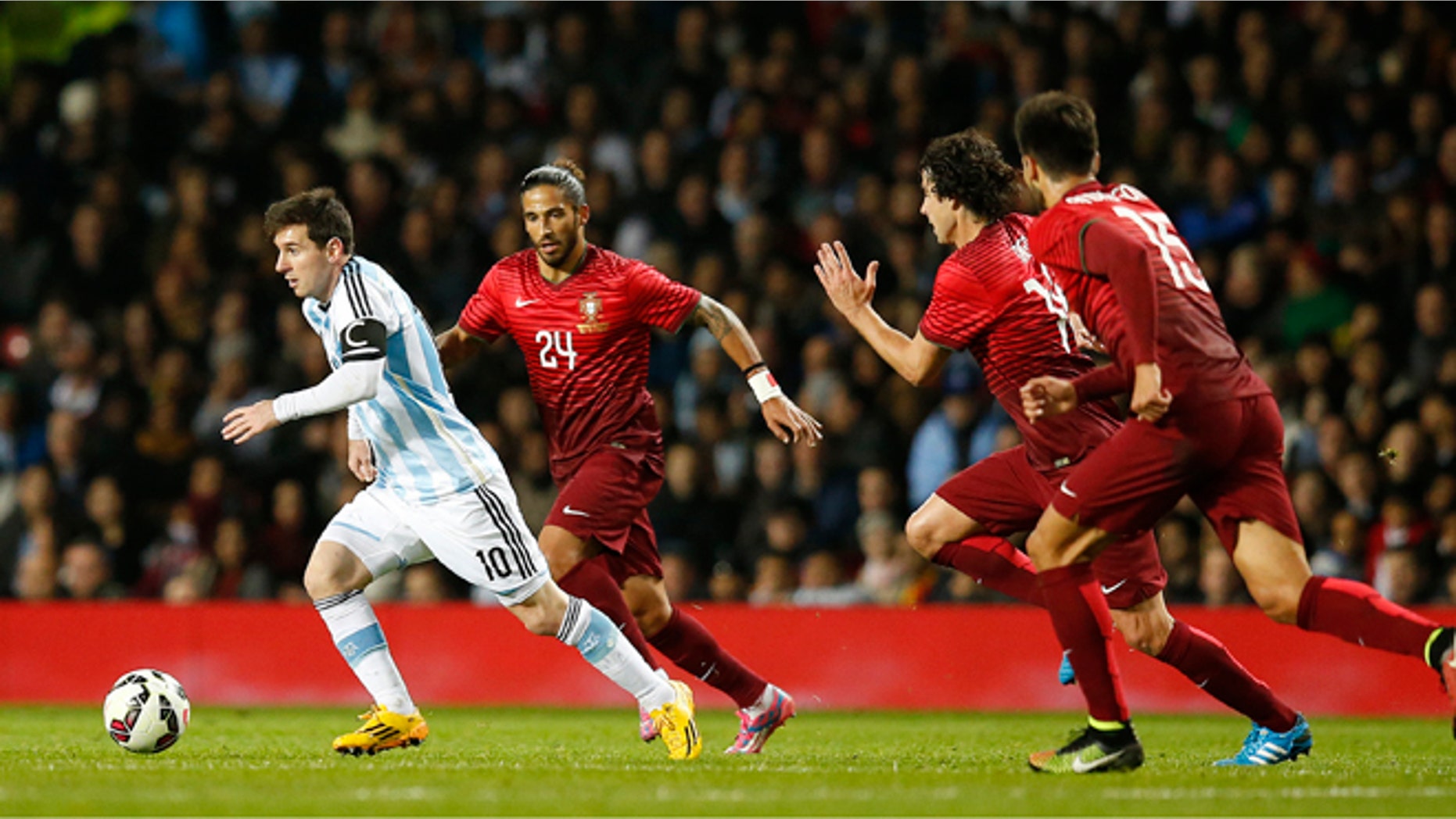 The 27-year-old soccer superstar, Leo Messi, caused a stir on Monday when, asked by Olé, an Argentinian sports newspaper, about the possibility of not playing out his career with Barcelona, he answered, "Football takes many turns… It is the case, as I've always said, that I'd like to stay there forever, but things don't always turn out the way you want them to."
People across Europe and the Atlantic immediately jumped to the conclusion that the Argentinian they call "The Flea" was unhappy at the Spanish powerhouse and possibly paving the way for a transfer.
One place that immediately snapped to attention was Manchester, England, where the Premier League champion Manchester City has long been touted as a possible destination for Messi.
Messi spent a few days this week in the English city, preparing for an international friendly Tuesday night between Argentina and Portugal, which Portugal won 1-0.
But in an interview with the Barcelona paper, La Vanguardia, published on Tuesday, Messi's father, who is the player's agent, tried to temper the controversy.
"The plan is to stay here," Jorge Messi said, "but since people read between the lines they exaggerate."
He said, "Leo is happy, but if one day the club says, 'We have an offer for you, we want to sell you… Well, we would have to study it."
Messi, Barcelona's all-time leading scorer, is under contract until 2018.
Last May, Barcelona said it had improved the terms of his contract.
The Associated Press contributed to this report.
Like us on Facebook