Memphis has won American Athletic title, could wind up sharing it with 2 others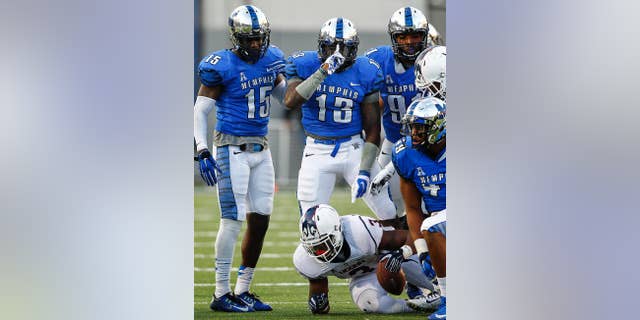 CINCINNATI – Memphis has already won its first conference championship since 1971. The Tigers have to wait a few more days to see if they wind up sharing it with two other American Athletic teams.
Central Florida can pull into a tie with Memphis by winning at East Carolina on Thursday. Then Cincinnati — the preseason pick to win it all — could make it a three-way split by beating Houston at Paul Brown Stadium on Saturday. There's no tiebreaker to decide an outright champion.
It's the conference's second season since the Big East got revamped it. UCF won the title last season.
The league had an unbalanced schedule again with 11 teams. It'll go to 12 teams next season when Navy joins.
___
Follow Joe Kay on Twitter: http://twitter.com/apjoekay