Melvin: 'Uncomfortable' infield dynamic led to A's replacing Gallego with Washington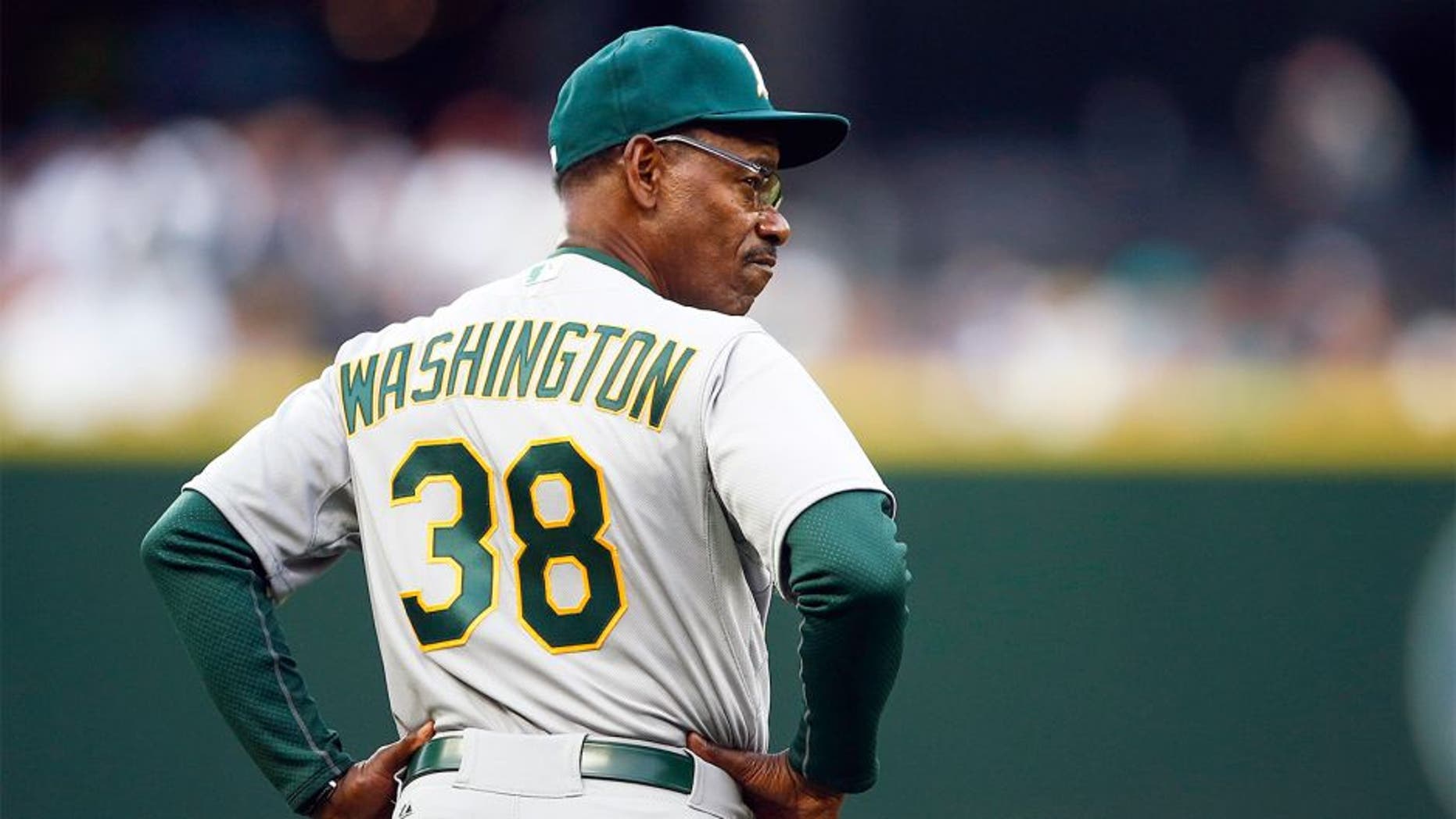 On Monday, the Oakland Athletics grabbed the headlines by relieving third base coach Mike Gallego of his duties and replacing him with Ron Washington, who had been hired by the club in May as a special infield instructor.
The news was a moderate surprise to those that follow the club, though some had their suspicions something would happen with both coaches around the club for three months now.
On Monday, manager Bob Melvin explained a bit about the team's reasoning behind the decision, and his words emphasized an 'uncomfortable' nature surrounding both Gallego and Washington being around at the same time.
Said Melvin to Joe Stiglich of CSN Bay Area: "When you go through some tough seasons, you have to try to identify some of the issues you go through, and we've had a lot of them. That's why we're in the position we're in. I think we are at the top of the league with guys getting thrown out at home. We've had a lot of one-run games, and that's not a complete indictment on (Gallego)."
Melvin added that he figured the team would make a similar decision after the season ended had it not done so with roughly five weeks remaining on the schedule: "But I think too, and this is my fault, it's been a little uncomfortable as far as the infield dynamic -- when you bring a guy in to do some things, and when you have a guy who's been here a while. I just felt like it was a little bit uncomfortable to the point that this was a direction we were gonna go at the end of the season anyway. And we came to that conclusion and therefore we made the decision at this time, as opposed to wait to end of the season."
As for Washington, who returns to the third base coach position he held with the A's for a period of time prior to his run as the Texas Rangers' manager, he's hoping to make a good impression with the organization as they look ahead to the future. Below, enjoy a video interview from CSN Bay Area with A's broadcaster Vince Cotroneo regarding Washington's new role:
Will Wash hold this position entering the 2016 season? That's a decision the A's will have to make after the year comes to an end.
(h/t CSN Bay Area)