Melo says he's not leaving Knicks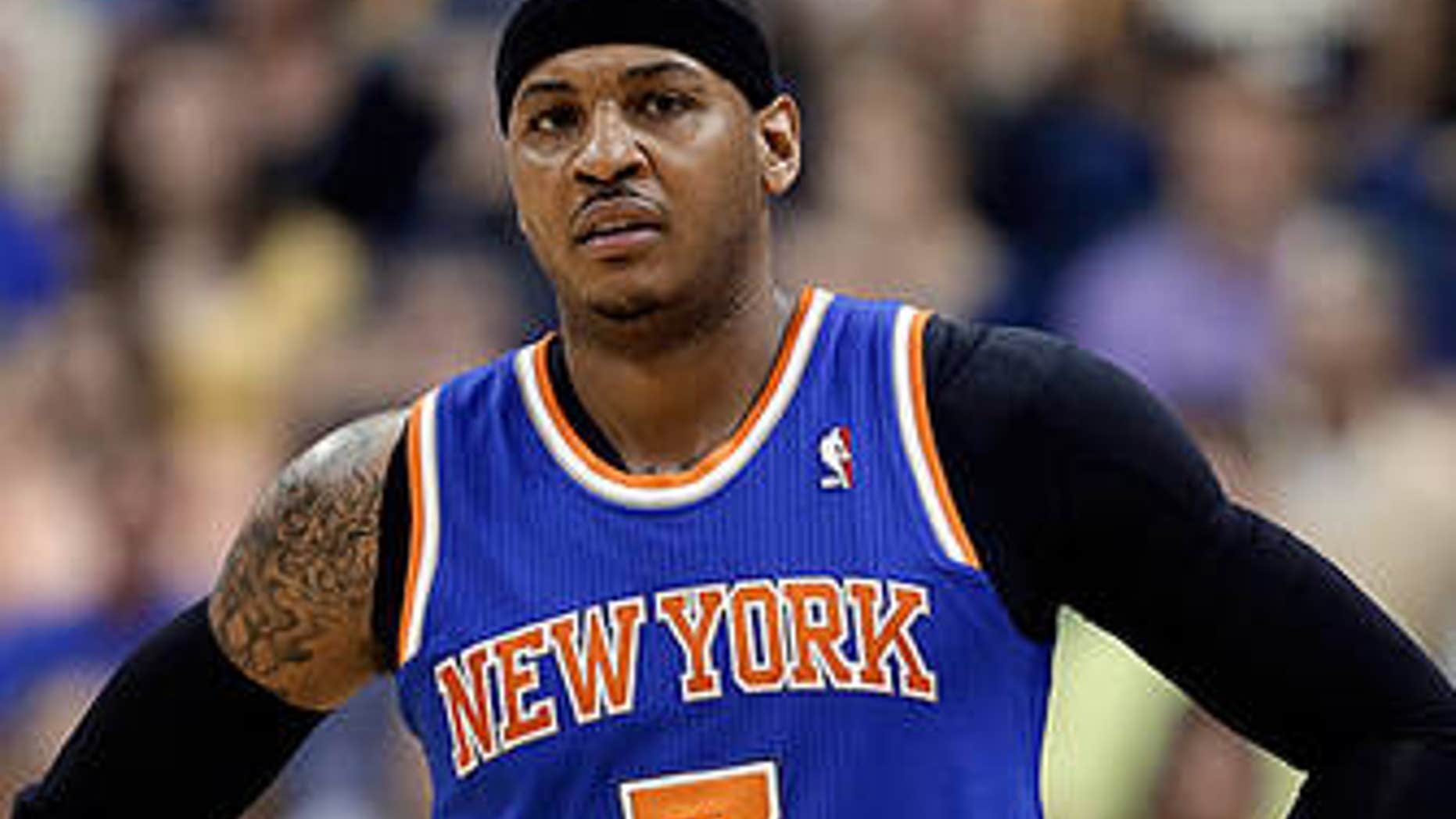 The NBA's star-studded free-agent class next summer might be losing one of its leading men.
Knicks forward Carmelo Anthony, who can opt out of his current deal after this season, said he's "not going nowhere" during an interview with Bloomberg Television's "Market Makers" on Tuesday.
"That is one of the reasons why I wanted to come here to New York, just so I could take on those pressures and those challenges,'' Anthony said. "A lot of people do not like to deal with the pressure. A lot of people do not know how to deal with the challenges they face. To me, it is everyday life.''
Anthony, 29, could get a maximum five-year deal worth about $129 million from the Knicks. If he were to decide to leave the Knicks, the most another team could offer the 10-year veteran is nearly $96 million for four years.
Anthony led the league in scoring last season, averaging 28.7 points. He led the Knicks to a 54-28 regular-season record, but New York lost to the Pacers in the Eastern Conference semifinals.