Meet Tim Duncan: Australian football's new best player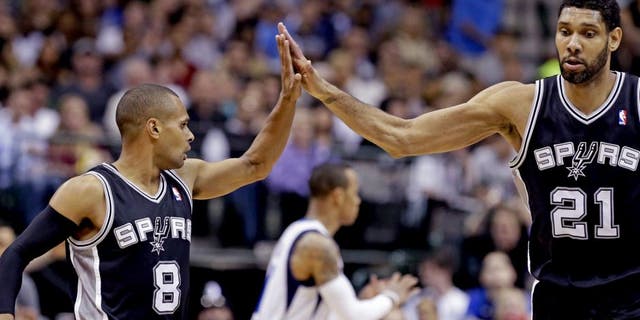 NEWYou can now listen to Fox News articles!
San Antonio Spurs center Tim Duncan is probably great at every sport in the entire world. This is the only rational assumption one can make after watching this video, wherein Duncan successfully boots an Australian football towards a door.
If it doesn't sound or look super impressive, that's probably because you don't understand the complex strategy and masterful sense that goes into doing what Duncan just did.
Hear that sound? It's a collective exhale from every Spurs fan in the world, thanking the basketball gods that Duncan wasn't born in Australia. If he was, there's no doubt who their greatest football player would be today.
And San Antonio would most definitely not have five championship trophies to its name.