Meet three impact newcomers for the Texas Tech Red Raiders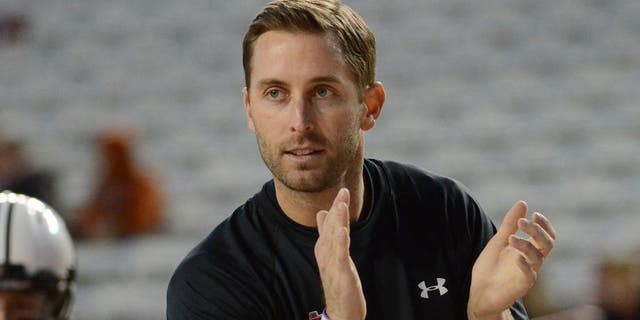 Texas Tech made a commitment to get younger at several positions, bringing in more high school graduates and fewer junior college transfers. Here are three impact newcomers mentioned in the 2015 college football season preview that could make an impact with the Red Raiders this season.
1. Breiden Fehoko, DT, Farrington (Hawaii). Fehoko enters his true-freshman season with lofty expectations, not only because of the 16 sacks or 74 tackles he recorded as a senior in high school last season, but also because he is a Texas Tech legacy with a brother on the coaching staff.
2. Jah'Shawn Johnson, S, Ennis. To many outside Lubbock, it was surprising to see a redshirt freshman listed as a starter on Texas Tech's post-spring depth chart, but Johnson handled his business during the summer and has already convinced teammates like Dylan Cantrell and Pete Robertson he is more than capable of locking down the free-safety position.
3. Jamile Johnson, S, South Oak Cliff. The former SOC standout has received nothing but positive reviews since arriving on campus. Johnson recorded four interceptions and 49 tackles as a senior and had 17 passes defended during his junior campaign. At 6-foot, 210 pounds, he already is one of the larger defensive backs on Texas Tech's roster, and after spurning Texas to join the Red Raiders, it's a virtual guarantee the defensive back will be a fan-favorite one day.
(h/t Dallas Morning News)