MCREYNOLDS: Texas Race Action-Packed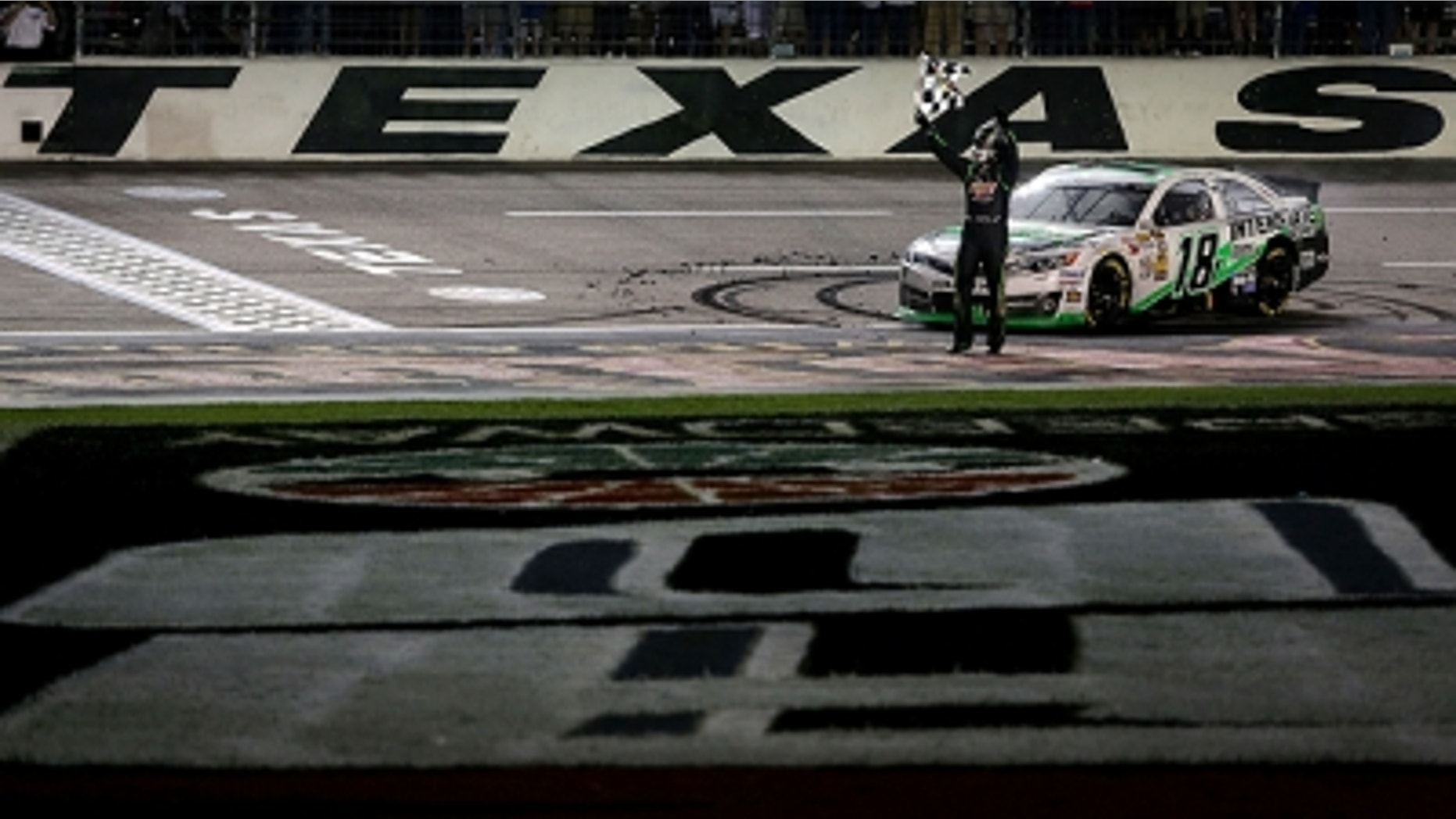 Saturday night at Texas Motor Speedway was another one of those types of races we've seen this year with a couple drivers dominating but still plenty of action throughout. Our eventual winner, Kyle Busch, led 170 laps. Second-place finisher Martin Truex Jr. led 143 laps.
Even though they combined to lead over 300 laps, there was racing all night long at Texas. I think our production folks did a phenomenal job in capturing that. When you look at the top 10 finishers from Saturday night, the storylines are endless.
Kyle Busch's pit crew was awesome. I was glad to hear him in Victory Lane give them all the credit they deserved because they are the same pit crew he's had since coming to Joe Gibbs Racing back in 2008. They have had no changes.
Kyle now has his second win of our early season. It was a complete sweep of the race weekend at Texas Motor Speedway, with Kyle winning the Nationwide race Friday night as well.
Martin Truex Jr. had a great race. As I said earlier, he led 143 laps and it seemed like nothing was going to keep him from winning that race. Then that caution came out with about 20 to go and Kyle's pit crew was lightning fast and got Kyle out ahead of Martin.
Since his Dover win in 2007, Martin has now racked up six second-place finishes. If you saw his post-race interview in our NASCAR on FOX broadcast, you saw the frustration in him after finishing second yet again. It really is a Catch-22 for him and the team. Their season has been off to a dismal start, so a second-place finish is a much-needed shot in the arm, but like Tony Stewart said after finishing second a few years ago – "Second sucks."
Saturday night under the Texas lights, Carl Edwards brought the No. 99 car home in third. That is Carl's fourth top-five finish in 2013. The guy only had three top-five finishes the entire season last year.
Penske Racing had a great night. Joey Logano finished fifth and Brad Keselowski finished ninth. They had all kinds of inspection issues. Joey's car was just being brought to pit road when all the other competitors were already rolling off pit road. To come back from all that adversity and have both cars finish in the Top 10 was very impressive.
Of course, the other impressive story was Brian Vickers filling in for the injured Denny Hamlin in the No. 11 car. He also got a top 10 finish. Now that car is in the top 10 in the owner points and that's a story we're all going to follow all through the summer to see if they can truly stay there through the Chase.