MCREYNOLDS: Teams Strain To Lead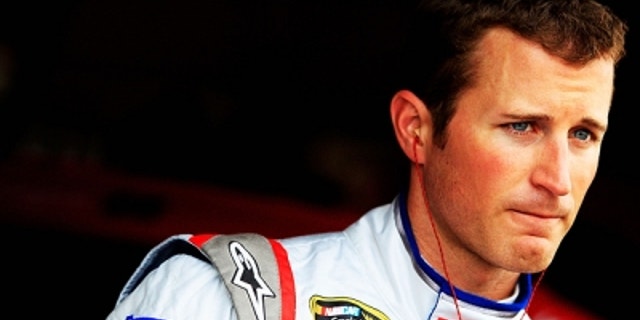 Just what is causing so much frustration for Chase for the Sprint Cup drivers in races?
It's a combination of things.
Some of the drivers whom I picked up on being a little frustrated – and some who were a lot frustrated – include Denny Hamlin. Even though he won the race at New Hampshire last week in very dominating fashion, when you look at the past four races, including Richmond, his Joe Gibbs Racing team has had a number of fuel-related issues.
The problem is that Denny has been running well every week. He was good at Chicago, he maybe didn't have a race-winning car, but he was good. He was good Sunday at Dover. He was good at Richmond, but they've either run out of fuel or had to pit for fuel late in the race on three of four occasions.
In Sunday's race, the thing that just blew my mind was there was a caution with 89 laps to go and there were only nine or 10 drivers on the lead lap and everybody pretty much made pit stops there. Then there was the final caution, and everyone was very marginal to a large degree of being able to make it on fuel. Then there was a caution on the restart for Matt Kenseth again and that's when Jeff Gordon, Kasey Kahne and Martin Truex Jr. elected to come to pit road and top off.
With only 10 drivers on the lead lap that was kind of a no-brainer because you were not going to give up that much track position. To me, especially when it came to race leaders Denny Hamlin and Kyle Busch, and I know Kyle wasn't a Chase driver, but to me that was a big part of their frustration -- knowing they had an opportunity to come top off and they didn't take advantage of it.
Then, in the finals laps, each of those drivers ended up having to pit for fuel and lost positions.
As we go through the field of Chase drivers, those for Roush Fenway Racing must be beside themselves. They have struggled since probably early- to mid-August. Greg Biffle won Michigan, but has been dismal in the past five or six races. If you look at the three Chase races, the top finish for those two drivers who are in the Chase for Roush Fenway – Biffle and Matt Kenseth – was Biffle's 13th-place run at Chicagoland. Now these two are 11th and 12th in points, a full race out.
When I look at the points, seven races is a lot of races left and we know what a game changer that Talladega can be this coming week, but honestly it already looks like a three- to four-man race for the title.
If there's any one of our Chase drivers who probably should be tickled to death, but at the same time very frustrated, it would be Jeff Gordon. He finished third last week at Loudon, he finished second Sunday at Dover.
In his past six races, he has five top-five finishes. But he was 35th with a mechanical issue in the opening Chase race. So he finished second Sunday - and he lost three points to the leader. And he's sitting there 10th in points, 48 points out with seven races to go. Forty-eight points is a full race worth of points.
I feel Gordon's pain. It almost makes me wonder, the way he's running right now and the way he's performing, if when the checkered flag waves at Homestead-Miami Speedway in November one of our big subjects revolving around Jeff Gordon is going to be a throttle return spring bracket at Chicagoland that cost him a top-five finish.
What can a crew chief do to help with the in-race frustration?
All you can be is a good cheerleader. It's all about performance and these drivers are looking out there and they're seeing Brad Keselowski, in three Chase races, with two wins and a sixth-place finish.
They're looking at Jimmie Johnson, who has three top-five finishes in the Chase. They see the way Denny Hamlin is running.
The Chase drivers know they just don't have a mulligan. The way these guys are running right now, you may have to tie 10 top-five finishes together to be a true player in this Chase for the championship.
Clint Bowyer is still hanging in there, 25 points back, and running well. But not only is that a lot of points, he's got to leapfrog the three best drivers in the sport right now in Keselowski, Johnson and Hamlin.
All that crew chief can do is be a cheerleader and work as hard as he can not to have these crews making mistakes on pit stops. You look at Greg Biffle on Sunday – even though they're not running very well, that loose wheel pretty much ended their Chase hopes.
Kasey Kahne probably was in the catbird's seat. He had a fast race car, he's one of those drivers I spoke about that came back to pit road and topped off with 81 to go, but he had to come back to pit road with a loose wheel.
That's the thing you just can't do. And we say it week in and week out, you just can't beat yourself. And we're seeing a little bit of that going on with some of these teams, especially on pit road.