MCREYNOLDS: Parts And Pieces Making Difference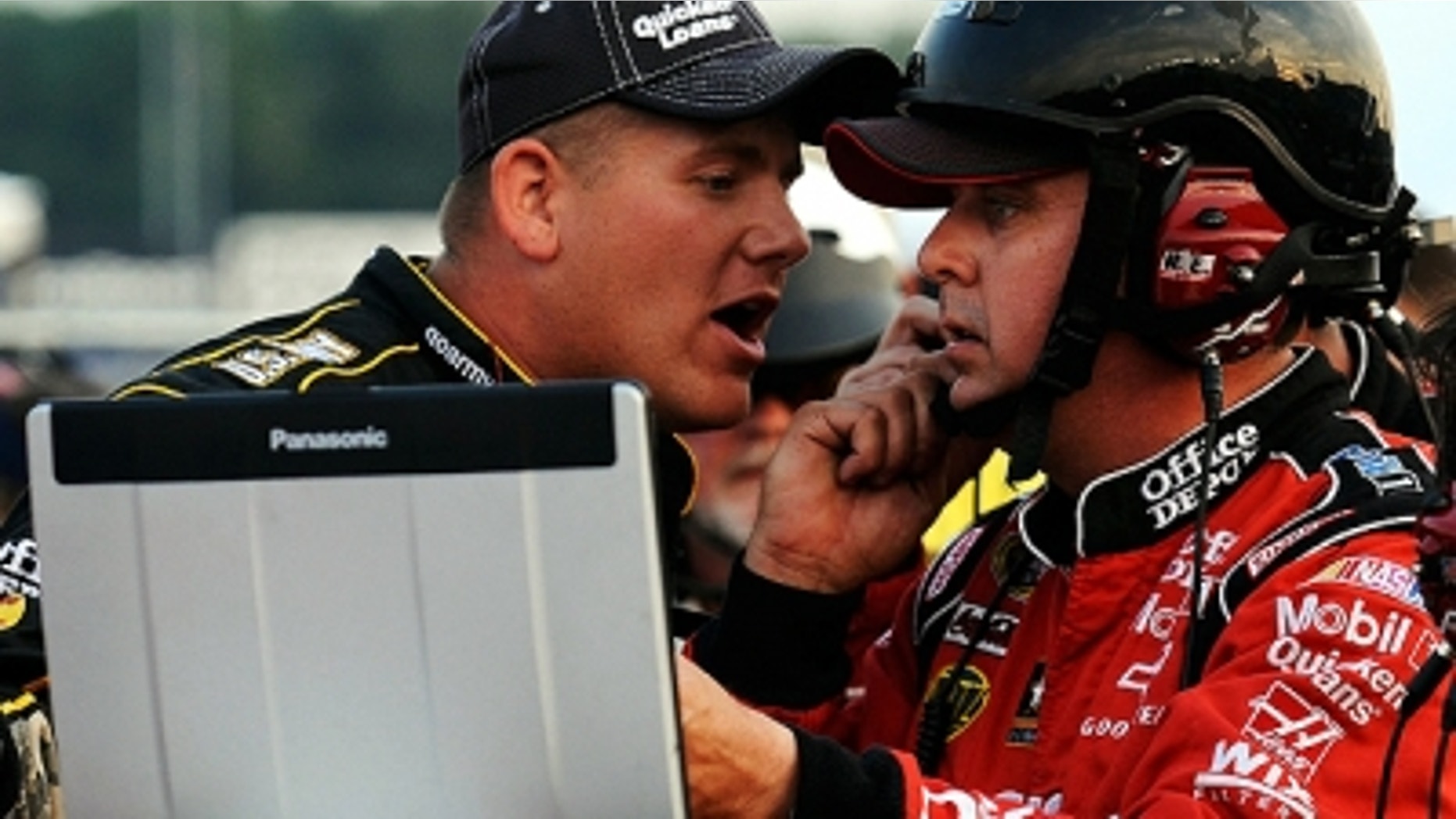 We are now 17 races into the 2012 NASCAR season; that is, 17 races with the new electronic fuel injection for the first time in our sport. We still have not had an actual issue with the fuel injection.
The issues continue to surround the parts and pieces that are tied into it, though.
What happened to Tony Stewart in Saturday night's race at Kentucky Speedway was, to my knowledge, the first time we had seen that issue. I did a lot of digging and found out it was a sensor on the cam that caused his problems early in the race. These sensors are ones that send information to the brain-box of the EFI system.
Now I am sure there is going to be a lot of scrambling above and beyond the folks at Stewart-Haas Racing to find out why that sensor did that. I mean, the reality is the EFI system as a whole has been pretty much trouble-free, but it's some of the parts and pieces that go with it that are causing some heartburn.
It's just a part of the growth and continued adaptation of this system into NASCAR racing. In simplistic terms you might sum it up as "growing pains." Sometimes you have to experience something before you know how to correct it. Again, to my knowledge, this was the first time we've had one of those sensors fail. While everyone's goal is to be proactive, in some cases, like what we saw the other night, it turns into a reaction stage.
Tony had enjoyed three consecutive top-three finishes, but with his 32nd-place finish, it dropped him all the way back to ninth in the points. So that was a big hit Saturday night for him. If something like this were to happen to one of the 12 Chase teams, you know it would crush its chances for a championship.
All teams across the board will want an explanation of what happened. The obvious goal is to identify the problem and make sure it doesn't happen to their car. A lot of research and development had gone into the EFI system before it was implemented this year. No one wants to see issues like this develop. So you will see a collective effort to find out why it happened and to make sure it doesn't happen again.
Everyone seems to believe the rule changes made to the cars were directed at Hendrick Motorsports. If that was indeed the case, it didn't seem to affect their performance. Saturday night in Kentucky saw that team's cars finish second, fourth, fifth and sixth. The race also marked Jeff Gordon's third consecutive top-10 finish Saturday night.
On top of that, Kasey Kahne was about one caution away from being the top driver Saturday night. He came all the way back from deep in the field to race to a second-place finish after a loose-wheel issue. Kasey has now taken over that second wild-card spot.
Kyle Busch deserves an "atta boy" for Saturday night as well. He led 118 laps. The car got away from him, he smacked the wall and broke a right rear shock. His team pitted him several times, got the shock changed and all the while stayed on the lead lap. He raced that car clear back to 10th, which also marked his first top-10 finish since the race at Charlotte in May.
So that was really impressive, as well.