MCREYNOLDS: Keselowski, Team Need To Keep Focus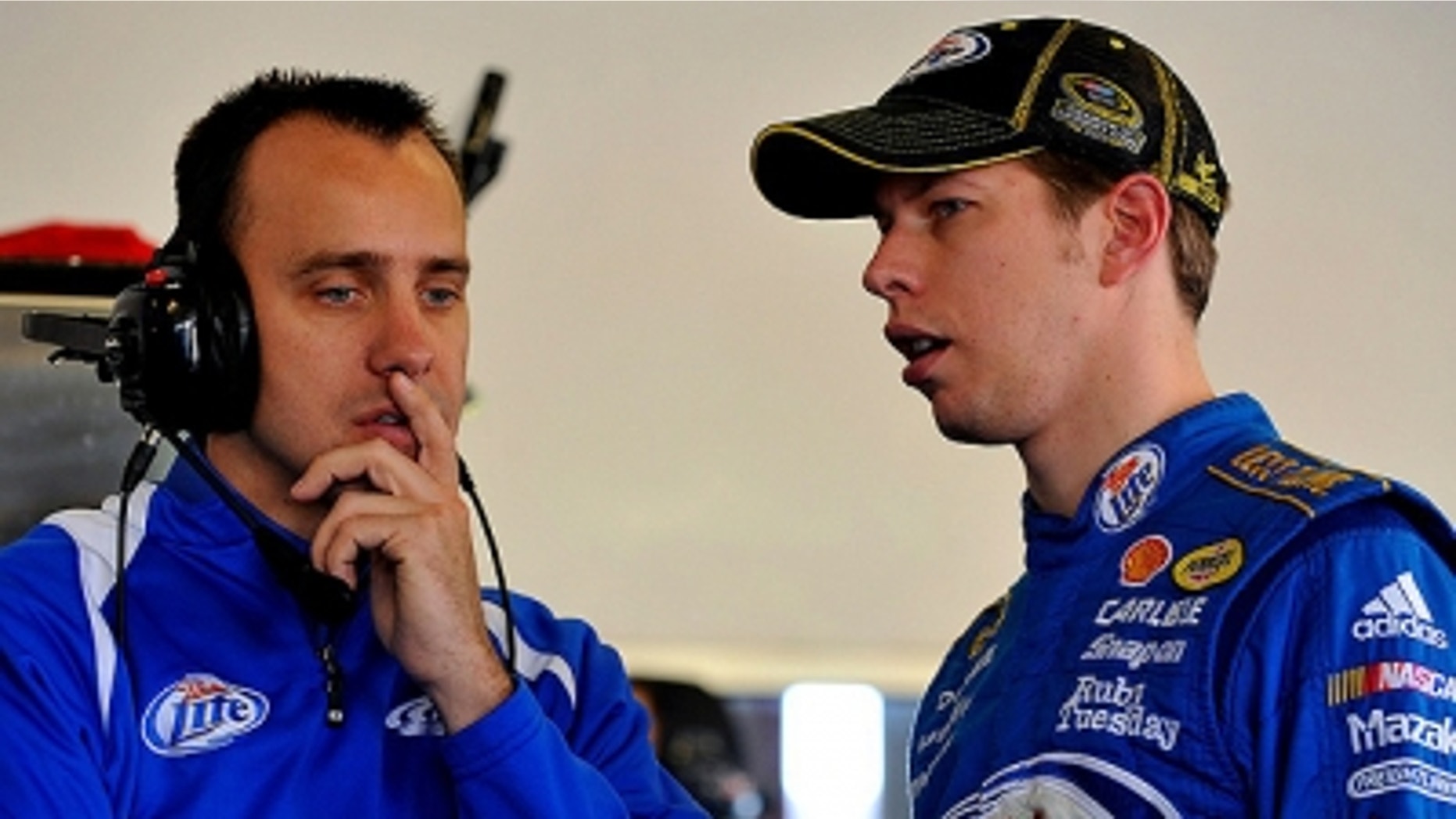 When you think about the high temperatures at Kentucky Speedway last weekend, you can't be anything but impressed with Brad Keselowski. That man ran every lap in all three of the NASCAR touring series races there.
He finished second in the Truck Series race on Thursday night. He only had what I would classify as a decent run in the Nationwide Series race on Friday night. Then, obviously, he had a great run to win the NASCAR Sprint Cup Series race Saturday night.
He was the only driver to go with the triple duty at Kentucky and he did it with a lot of success. On top of all that, Brad won Saturday night in a backup car after being involved in a crash in practice.
These guys got into a gas-saving mode from, I believe, Lap 150 to that last caution period Saturday. I believe Brad is the absolute best in our business right now when it comes to saving fuel. Naturally, when you are out front leading the race, it does make that somewhat easier to do.
You also have to admire the way Brad wins. It might be a fuel race. It might be while driving with a broken ankle. It might be in a backup car. Brad does find different dramatic scenarios.
With nine races to go before the field is set, you can pretty much say Brad is a lock for the 2012 NASCAR Chase for the Sprint Cup. Even if for some reason he should happen to fall out of the top 10 in points, his three wins should easily secure him one of those two wild-card spots that go to drivers ranked 11th to 20th who have won the most races. Trust me, there are a lot of drivers outside the top 10 who are praying Brad stays in that top group because it simply opens a wild-card spot for them.
Obviously, Brad wants to work hard to not only stay in the top 10 but also to add to his victory total. His three wins so far could give him nine bonus points when the Chase starts and the points are reset for the Chase drivers. Don't forget the added wrinkle, though, that only the drivers in the top 10 in points at the end of the September race at Richmond International Raceway get to use their bonus points from wins. The two drivers in those wild-card spots, no matter how many wins they might have, don't receive any bonus points for wins.
Brad was one of our amazing stories from last year. He was at one point outside the top 20 in points, then turned things around and made the Chase. He then was a solid performer in his first-ever Chase.
Was he a championship contender in the Chase? No, I can't actually say that, but hey, he did finish in the top five in the season-ending points, so he has valuable experience that should make him even more potent in the 2012 Chase.
He continues to mature and his Penske race team continues to get stronger as time goes on. As a group, they made a few mistakes in last year's Chase, but that's to be expected when you've never been in that situation before. I think they definitely will be a force to reckon with.
With all that said, there still is some inconsistency on that team which it needs to work on. Outside of the three wins, look at Keselowski's other finishes. There are lots of peaks and valleys. The team has to focus on those other finishes that were well outside the top 10. Some of those not-so-great finishes were at tracks that will be in the Chase, so there's work to be done.
Tony Stewart proved last year in the Chase that winning is the key. You can't, however, afford to win but then follow that up with bad finishes. It simply won't win you a championship.
Last year, Carl Edwards had a better average finish in the Chase than Jimmie Johnson did in all five of his championship seasons. However, Carl didn't win like Tony did and that's why Tony is our reigning NASCAR Sprint Cup champion.