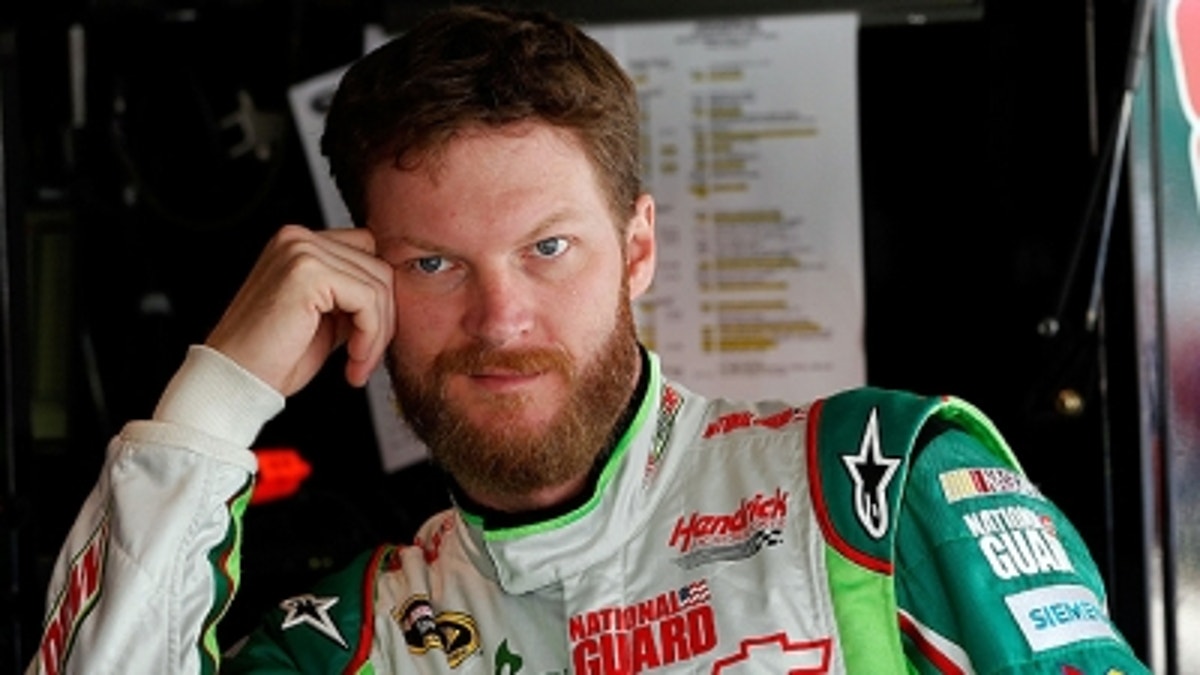 For at least a while Sunday at Kansas Speedway, we saw a chance that drivers like Dale Earnhardt Jr. and Martin Truex Jr. were finally going to break their losing streaks and get back to Victory Lane.
Obviously, eventual race-winner Denny Hamlin dashed all those hopes and brought home his second NASCAR Sprint Cup victory of the season.
It is so much easier to talk about what those drivers trying to snap a streak need to do then actually being the one behind the wheel trying to make it happen. That said, I still will tell you that those drivers need to keep doing what they are doing. When you keep performing like they are right now, the wins will come.
It has been since June 2007 since Martin won, and it has been June 2008 since Dale Jr. won. However, when you run as consistently as they are running right now, the wins will come. Just keep putting yourself in position to win each week and it will happen. That is exactly what you have to convince yourself will happen as a driver.
The worst thing those drivers, teams, owners and sponsors can do is get caught up in "well another one slipped away." They can't focus on the losing streak continuing or why can't they break through. They have to do the complete opposite. Stay positive and focus on everything that is going well right now. They do that, and before you know it, they might be talking about a winning streak for once.
Any athlete will downplay a losing streak. You might tell the world you don't pay any attention to it or even think about it. I just know in the inner confines of their minds, they do think about it.
Darrell Waltrip stated it pretty well one time. As a young driver you wonder, "Will I ever win?" Then after you win it becomes, "How many can I win?" Then as an older driver in the twilight of your career it becomes, "Will I ever win again?"
Let's face it, drivers are only human. A driver can't constantly hear about the streak from fans, family and the team and simply not think about it. On top of all that, there is that little voice that we all have inside of us. It starts in with, "What's wrong with me — why can't I win anymore." So my point is it exists within all these guys.
I love the philosophy that Jimmie Johnson and crew chief Chad Knaus adopted a long time ago. I think it speaks volumes as to why they have been so extremely successful. It doesn't matter to them if they win the race, finish second or 22nd in a race. Come noon on the Monday after, it's over and they concentrate solely on the upcoming race.
I also love the passion we are seeing from our drivers. Truex was the perfect example. Let's face it, he hasn't won a race in five years, and conventional wisdom tells you that finishing second like he did was a good shot in the arm. Well, not to him, it wasn't. He was down and out about it in his postrace interviews. I think that kind of passion and commitment to winning is really, really good for our sport.
The other thing that team has to be thrilled about is that, next to Tony Stewart's group, it has scored the most points of any team out there since the last three races of 2011. When you really stop and analyze it, that is a very substantial statistic. That makes a pretty bold statement about Truex and his Michael Waltrip Racing team.
Let's face it: There are a lot of drivers who have a winless streak going. The two we have been talking about here, Truex Jr. and Earnhardt Jr., are at the top of my list of who I think will win break their streaks next. To be honest, it wouldn't surprise me to see either one win Saturday night at Richmond International Raceway.
Heck, the way they both are running, you might even see them finish first and second.