MCREYNOLDS: Gen 6 Brings Unknowns, Anticipation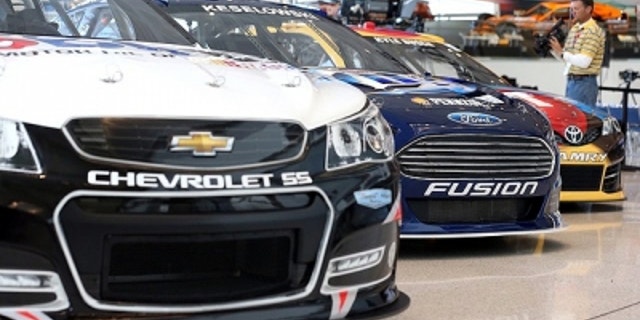 Obviously, we've now had two tests at Charlotte Motor Speedway and three days of testing at Daytona International Speedway, but I maintain it's too early to predict exactly what we are going to see with this new NASCAR Sprint Cup Generation 6 car until it's under real race conditions.
We all know these drivers and teams could test until the end of the year, but until they put them out there in race configuration and let them go at it, we won't know what we've really got.
So until they are actually racing, we really don't know what we totally have. One thing we definitely know we have that is a huge improvement is the looks of this race car. I've been in NASCAR for something like 34 years and it's been a real long time since I have seen the energy and excitement across the board from everybody about this race car.
While teams are really excited, their work load over the next few weeks has been extremely heavy. Literally getting enough parts and pieces to have enough cars assembled to race is a big concern. Remember, after two weeks in Daytona at a superspeedway, they then spend the next two weeks out west at two different style and sized tracks.
But it's the look of this new car that has everyone fired up. It really looks like a race car.
Don't get me wrong, the former COT – the Car of Tomorrow – accomplished a lot of things NASCAR was aiming at, however I think it put a black eye on our sport for a number of years. I really believe just the look of this Gen-6 car will bring some fans back to our sport that drifted away because of the former model. Unlike in years past, you can sit in the grandstands or on the couch at home watching the race and say, "That's a Ford Fusion, a Chevrolet SS or that's a Toyota Camry."
That's the kind of manufacturer identity we have lost in our sport these last few years. I am thrilled we are getting it back. Race fans are passionate about their manufacturers. Back in the 1990's when I was with Robert Yates Racing, you'd see a man or woman up in the grandstands wearing a Ford shirt and hat. He or she didn't care if Davey Allison won or Alan Kulwicki or whomever was in the Ford camp at the time. All they cared about was that Ford won.
They were passionate about that stuff. When I left Robert Yates Racing and went to work for Richard Childress Racing, I literally got hate mail from race fans, not because of the driver switch I was making, but because I had left Ford and was going to work for Chevrolet. With all the safety changes that our sport went through in the wake of losing Dale Earnhardt in 2001, we lost that passion with the Car of Tomorrow.
I honestly don't know if we will ever get that level back, but one thing I do know is we have gone from a safe car to a race car that is also safe. I believe at Daytona we are going to see some great racing because more is going to be put back in the hands of the driver and not so much the car. Handling is going to be more of an issue so the teams are going to have more involvement again to get that car right for the driver.
You are going to see drafting be more of a science this time around because of the obvious changes to the body of the car. From what I've already seen in these test sessions, I think once we get off the superspeedways and get to the Phoenix, Las Vegas, Fontanas of the world, we are really going to see this new car shine.
I really think these drivers are going to be a little more racier in traffic because they won't be as aero-dependent as we have seen these last few years. This new car is going to open up more possibilities for these drivers to do things.